Fabio Carvalho transfer Confirmed by Liverpool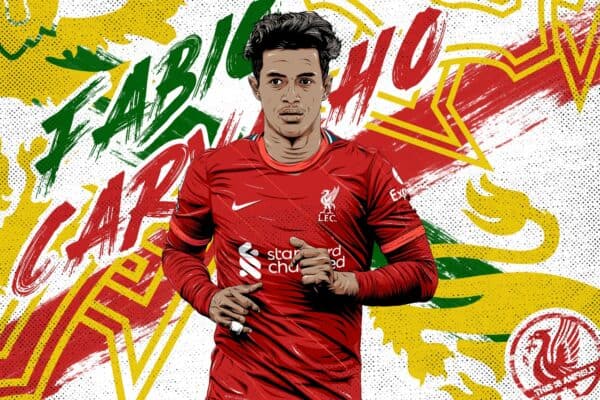 Liverpool earlier today have confirmed the signing of highly rated Portuguese yesterday in response to the heart break of loosing out on the Premier League title by a point.
The transfer is made official come start of July 1st ahead of the upcoming season, with the midfielder set to be available during pre season training.
Luis Diaz, who came into the club and instantly made an impact at the club in January was meant to be followed by Carvalho's signing on the same day. The Reds only missed out on the signing due to having made a late move that was thwarted due to some technicalities.
The Fulham attacker starred in the championship this season, aiding the London club in its bid for promotion into the Premier League with 18 goal contributions.
Looking at the signing of the star forward, Liverpool boss, stands the opportunity of switching tactics to now welcome a number 10 in the position moving forward, utilizing a formation of 4-2-3-1 he seldom uses.
The former England youth international is well suited to Liverpool's offensive playing style and Klopp using the 4-2-3-1 formation makes him more a realistic option with the Reds already stacked in the forward line with Diaz, Jota, Mane, Salah and Firmino, especially due to his preference to perform as a no.10 rather than a wide forward.
Klopp throughout his tenure on Merseyside has always gone for the 4-3-3 formation, only in rare occasions using the 4-2-3-1, but if Carvalho breaks through the ranks to become a regular starter, Klopp may be tempted to enlist unpredictability very often in games going forward.
After all, since his emergence at Fulham, Carvalho has primarily been deployed as a no.10 by Marco Silva as between the lines, the 19-year-old is prolific in close control, technique, spatial awareness and dribbling.