Exclusive interview with Wizkid On His Relationship Status And Marriage!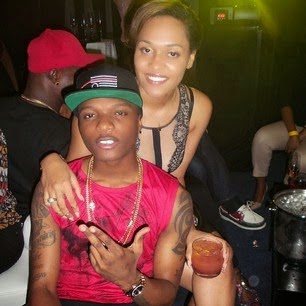 Wizkid aka Starboy's relationship has always been one which generates controversy, from his on and off again relationship with pretty Tania Omotayo, to his numerous side babes sharing evidences of escapades with him, it's hard to place Wizkid's love life.
In a recent interview with the Nation, Wizkid talks about his relationship status, marriage, amongst other things. Enjoy the interview below
Properties and jewellery… I don't spend money on stupid things. I just try as much as possible to do me. I'm a grown man. I have problems too. I have a child I'm taking care of. I have responsibilities too, believe it or not.
You talked about doing a song with Chris Brown, when is it dropping? And did you pay for it?
Yeah, yeah I have a song with Chris Brown. Done actually; we are shooting the video in about two or three weeks. It's going to drop early next year. Did I pay to do it? No, no payment at all. I don't pay anyone for collaborations men. I've never paid for collaboration because I'm confident of the type of music that I make
Expecting any child soon?
Expecting ke?
No wedding on your card?
There is nothing like that.
Is Wizkid single and searching?
Wizkid is just a star boy, having fun and mingling things (laughs).
Wizkid like showing off his wealth on social media…
Yes, didn't use to have all these things now. I hustled to get them. From where I am coming from, if I get all these things, I have to show them to motivate. You knew me in my Surelere days now; did I use to wear gold chain? Abi na lie I dey lie? No be lie now. So if I get all these type of things, you go thank God. I need to motivate boys for street. I no dey thief, I no dey do any other thing dan music.
Every now and then, people call you out. Is wizkid such a terrible person?
I tire o. I tire for the matter o. Well, people have their opinion about other people. People say you are terrible. The thing you should actually do is ask those people what exactly has this guy done to you? For four years that I was making music with Samklef, everyone knew who Samklef was; I was going up and down and saying Samklef noni, Right? You understand wetin I dey try talk. So I'm really just being me. I'm just trying to be a good person. Everyone cannot like you. And everyone cannot hate you.