Why everyone rejoiced the day I had erection on sickbed – Yinka Ayefele tells all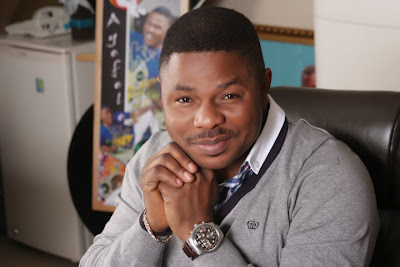 Everyone knows Yinka Ayefele became famous after he survived an accident that almost ended his life on December 12, 1997.
What most people don't know is that doctors had concluded that he would never be able to perform sexually again.
Celebrating 20 years after the nightmarish accident, Ayefele told Sunday Scoop that on the day he first had an erection while he was in hospital, everyone became ecstatic.
He said, "After the accident, everyone jubilated when I had an erection one afternoon.  I was wondering why they were rejoicing and they told me the doctors said I would not be able to have an erection again. They had reached the conclusion without my knowledge."
He admitted that life would have become meaningless had he not regained the ability to have an erection.
But even in the midst of the trouble, he never reasoned that his girlfriend, who later became his wife, would forsake him.
He reacted, "She didn't leave me when I was hospitalised, so why would she leave me afterwards? When things were bad, she was with me all through.  We got married after the accident and we are blessed with four boys."
He stressed that he had stopped bothering himself about people who still believe the accident might have rendered him impotent even though he confessed that in the past, such things bothered him.
He recalled, "I can still remember my response to a journalist who wanted to be sure I could impregnate a woman. I told him to bring his sister if he wanted a confirmation. It used to be embarrassing when people questioned my sexual ability.
"Even if I am unable to make love to a woman, should that make them happy? Even if my wife and I opted for IVF, is it something they should gloat about?"
20 years after, Ayefele still feels pains and said he has decided to stop taking pills because he fears that it may affect his kidney or liver.
He explained further, "I am still feeling pains; I am always in pain every day. Pills cannot even stop the pains and I am conscious of what I take in, but I thank God I have been able to cope. I give thanks to God for sparing my life.
"I personally thought I would die, but my parents and loved ones encouraged me to stay alive. They felt bad, but they didn't want to lose me. My father was alive then, but I lost him two years ago. He was so supportive all through the trying times."
Recalling the circumstances that confined him to the wheelchair, he said, "I was on my way to Abeokuta, but I lost control of the car because it rained heavily that day. The car fell into a deep pit. I was taken to a nearby hospital, but they couldn't handle my case because I was vomiting blood. I was taken to another hospital where it was discovered that I had a spinal cord injury.
"I was then transferred to the University College Hospital, Ibadan, where I stayed for almost a year before I was discharged. Much later, I raised funds and travelled to the United Kingdom, for specialised treatment."
Credit: PUNCH