Vanessa Mdee – Never Ever [AUDIO+VIDEO+LYRICS]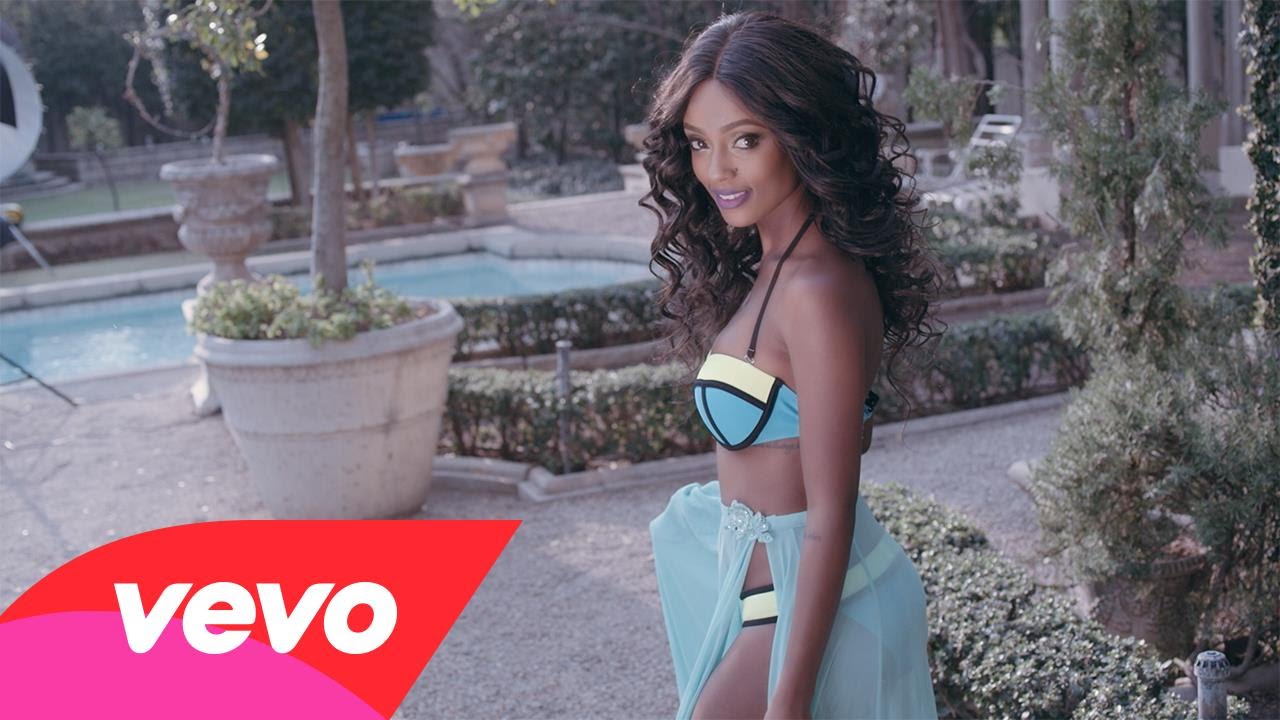 Vanessa Mdee has released the visual to her single titled, "Never Ever".
The new entry is backing the Tanzanian singer and songwriter's previous song and visual for "Bado" featuring WCB Wasafi Records talented singer, Rayvanny.
The new Vanessa Mdee Never Ever visual is colorful and eye-catching.
Listen, download and share your thoughts
Watch the video below;
LYRICS: Vanessa mdee Never Ever

La la la

La la la

(Nahreel on the beat)

You're my light, I'm your shadow

Never never never gonna let you go

You're my shine, when I'm troubled

never never never gonna let you go

The smile on my face is cause you love me

Everything I do is baby cause you trust me

Na Muumba hakosei kukuleta kwangu mimi

Wacha nikupe upendo safi,

na chochote utakacho kwangu free

Kati macho yote kati, ooh yeah

Pale kati tumenoga kati, ooh yeah

Kati macho yote kati, ooh yeah

Pale kati tumenoga kati, ooh yeah

You're my light, I'm your shadow

Never never never gonna let you go

You're my shine, when I'm troubled, baby yeah

Never never never gonna let you go

I feel your energy and your presence is for sure

You're the one, I need no more, that's for real

Na kwako si hitaji hela na penzi halitobwela

Mwendo mpera mpera you know

Kati macho yote kati, ooh yeah

Pale kati tumenoga kati, ooh yeah

Kati macho yote kati, ooh yeah

Pale kati tumenoga kati, ooh yeah

You're my light, I'm your shadow

Never never never gonna let you go

You're my shine, when I'm troubled, baby yeah

I'll never never never gonna let you go

Kwako sioni sisikii tunan'gaa hawazibi, yeah

Baby boo smile na mi nifurahi

You mean everything to me

Nyota zetu zinaendana ah

I'm gonna love you (hey)

Treat you (hey)

Keep you (hey)

Nyota zetu zinaendana ah

I'm gonna love you (hey)

Treat you (hey)

Keep you (hey)

You're my light, I'm your shadow

Never never never gonna let you go

You're my shine, when I'm troubled, baby yeah

I'll never never never gonna let you go
AD: WAEC SUCCESS GUARANTEED! Gain access to FREE PAST QUESTIONS AND ANSWERS of WASSCE [CLICK HERE]

Follow us on Instagram | Advertise With Us | Send Us News Tips | Promote Your Music