Engineer Cletus Agbakhamen Honoured With Double Prestigious Awards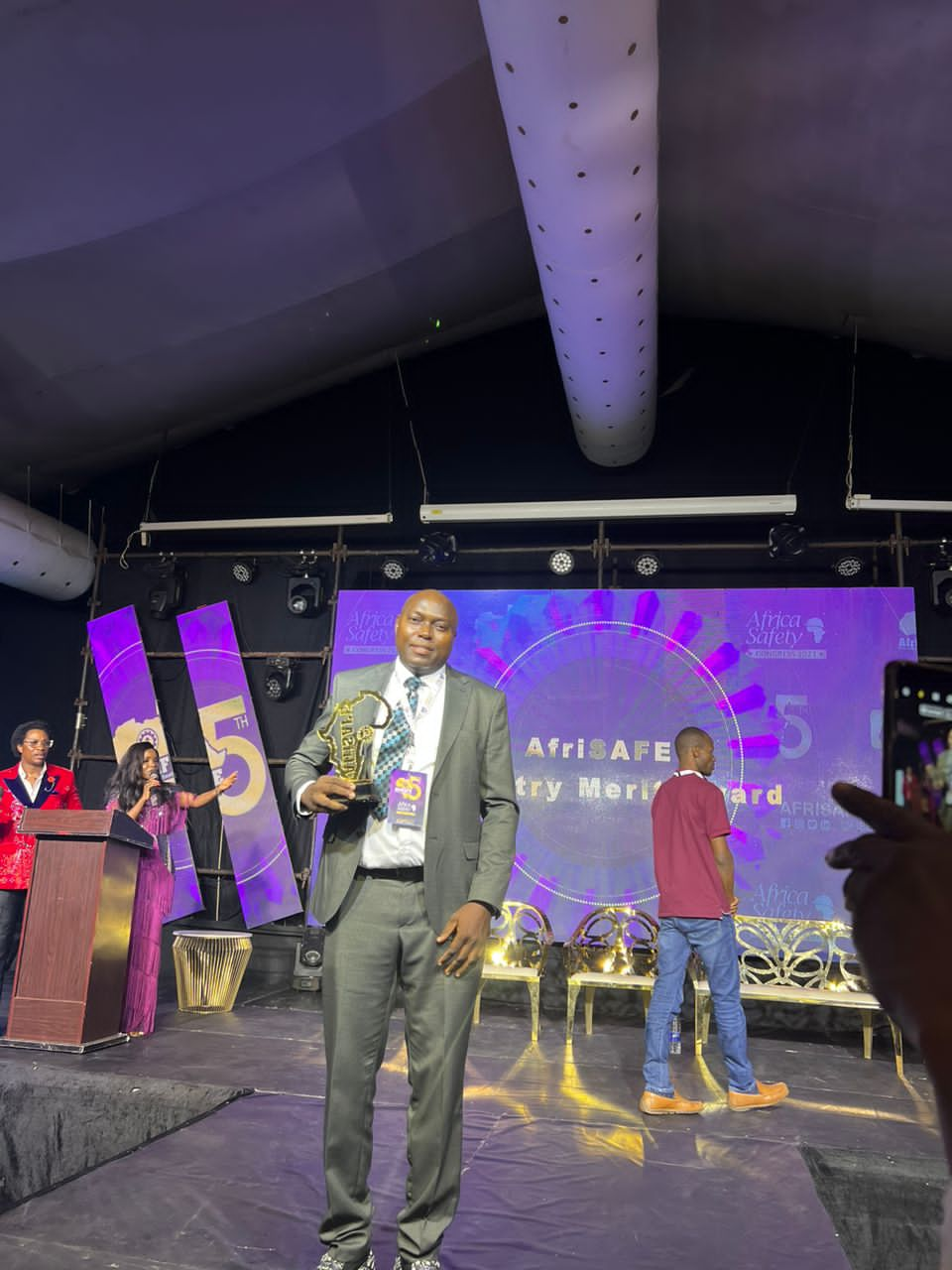 Engineer Cletus Onyemhese Agbakhamen, an esteemed figure in multiple engineering disciplines, and also in the field of Occupational Safety and Health (OSH), has been recognized with two prestigious awards for his remarkable dedication and contributions to championing safety standards.
On the 10th of November, Engineer Cletus was honoured with the AfriSAFE Industry Merit Award during a grand ceremony held at the Federal Palace Hotel in Victoria Island, Lagos.
This esteemed award acknowledged his unwavering commitment over the years in advocating, championing, and practically demonstrating OSH principles.
Nominated by QHSE professionals, Engineer Cletus stood out among 18,716 entries from across five African regions and beyond, making his achievement all the more remarkable.
The AfriSAFE event, known as the largest HSE gathering in Africa, attracted over 600 onsite delegates and more than 10,000 online attendees, uniting safety professionals, experts, and enthusiasts from diverse sectors.
Just two days prior, on the 8th of November, Engr Cletus was honored yet again at the World Safety Organization (WSO) Awards held at the Lagos Chamber of Commerce and Industry (LCCI) Hall in Ikeja, Lagos.
The event theme, "HSSE: Past, Present, Future," set the stage for honouring his exemplary contributions to safety.
He was presented with the 2023 WSO Safeer Award and the Fellow Award, where he received prestigious accolades, including the Ambassadors: Recognition Award, Bronze Sash, WSO Honorary Membership Certificate, Brooch, Ambassador Vest, and other esteemed investiture materials.
These awards stand as a testament to Engineer Cletus Onyemhese Agbakhamen's dedication and outstanding impact in promoting safety standards, not only in Nigeria but across the African continent and the world.
His exceptional achievements continue to set a benchmark for safety professionals, inspiring a safer and healthier work environment for all.