#EndSARS anniversary: Falz, Mr Macaroni challenge government over injustice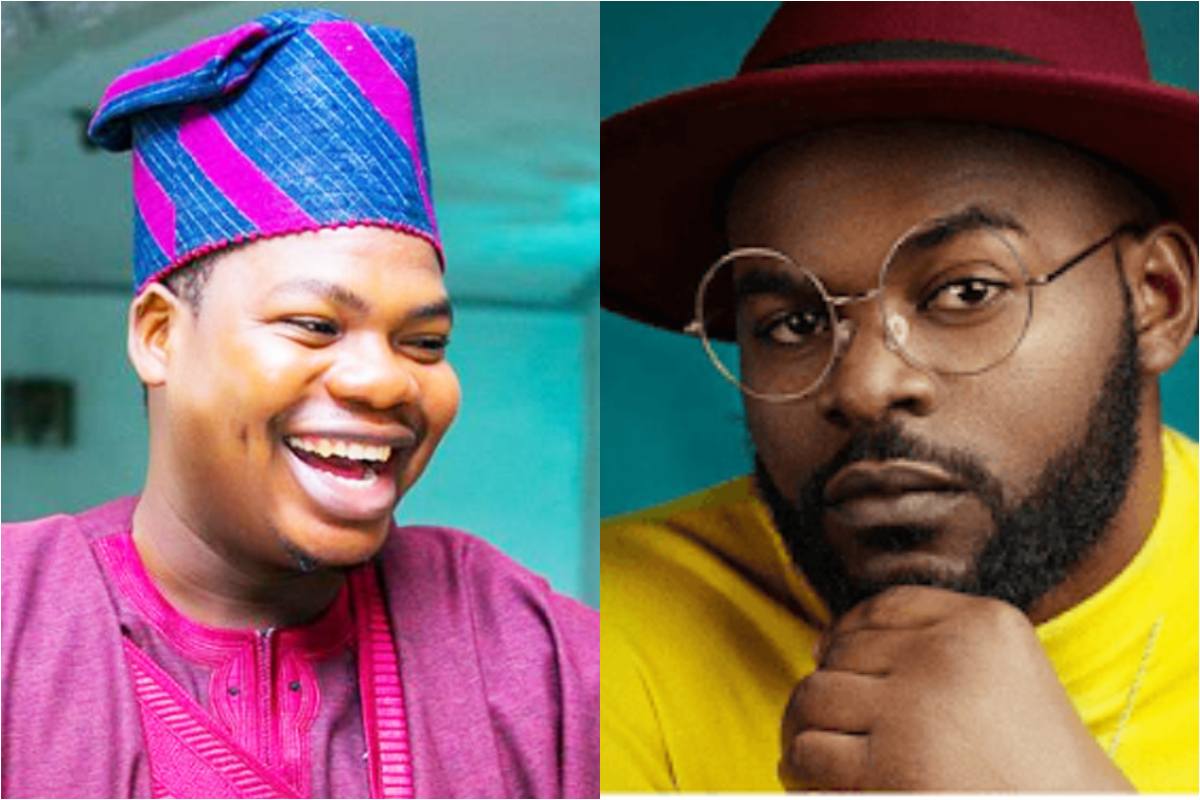 Ahead of the anniversary of the October 20 2020 #EndSARS protest in Lagos where gunshots were fired at protesters at the Lekki tollgate, singer Falz and comedian Mr Macaroni have said Nigerian youths will not be silenced by anyone.
In a post shared on his Instagram page this evening, the singer reacted to the decision of the state Commissioner of Police barring interested persons from staging any EndSARS remembrance protest.
Falz in his post said innocent people were killed just because they were asking not to be killed or brutalized". He said it has been over a year since the unfortunate incident and no one has been punished for the crime.
"20:10:20 [update]
They killed innocent souls that were simply asking not to be killed or brutalized.
A year later, no one has been punished yet for those heinous crimes.
A supposed Police Commisioner "warned" against citizens exercising their fundamental human rights. Yes a Police Commisioner.
A couple of well meaning citizens decided to put together a summit to reflect on last year's events & honour the lost souls. Event centre pulls out ("instructions from above")
As I type this, there is already HEAVY police presence at the Lekki toll gate.
Best thing they could come up with is organizing "concerts" to try and distract us from remembering the real heroes in all of this. The people they murdered.
What we will never do, however, is be quiet.
We will NEVER EVER EVER EVER be silenced.
Not today, not on the 20th, not ever."
Also lending his strong voice to the cause, popular Instagram comedian Mr Macaroni took to his Instagram handle to share his mind.
"I wan talk my mind as e dey pain me!!
E don reach one Year wey EndSars happen.
Anytime wey people say dem wan do anything wey relate with Endsars for this Lagos; na so so Police Vans, Trucks, even Armor Tanks wey dem go pack full the place. This same Lagos wey dem go dey rob people for broad daylight and nobody will come to your rescue.
Now October 20th is almost here, we say we wan do peaceful walk to Tollgate, Dem say No, Oya make we do Summit for Landmark Event Center, in a controlled environment and discuss with ourselves, some powers above don threaten them. Those ones don talk say we no fit hold event there again. And how can anyone blame them honestly? Dem dey protect themselves, dem business and customers.
My question is, can't Nigerian Youths gather again to discuss the Way forward? Ok…. Na una plan to rule forever be this??
Lagos State Government has an event this evening. Infact Top Celebrities go dey there to perform.
Lagos state dey do show days before October 20th but other Lagosians can't gather for their own peaceful summit?? Before I talk finish now, you go hear "they will hijack your summit"
So how Una dey do Una own shows and political rallies wey dem no dey Hijack am??
For the celebrities, make we dey reason this thing ooo. Government no good but Una Dey chop Government money….
I no say make anybody no chop ooo. But there are some things bigger than money!! If na Government wey dey treat the people better now, e for even better. People are suffering and these people are doing nothing about it!!
The last time wey police carry me, dem beat me and the others!! They stripped us Naked!! Dem dey ask me say "Sheyb na me wan dey disturb Governor Abi"
Shey na that kain Government I go respect??
If there will be any peaceful walk on the 20th, I'm still down ooo. But it must be all of us together. E no go bad if Una go for the Government's show and still attend a summit or take a walk for the youths. Everybody want Coconut Water but nobody want make dem break the coconut for their head. For Nigeria, even if you let them break Coconut on your head, powers above still fit no let the others drink the coconut water. We must all come together!!!"
Mr Macaroni, Aisha Yesufu, and Falz were known for their vocalness at the peak of the protest back in 2020.