Emmanuel Babalola – Jeki Orun Si (Let The Heaven Open)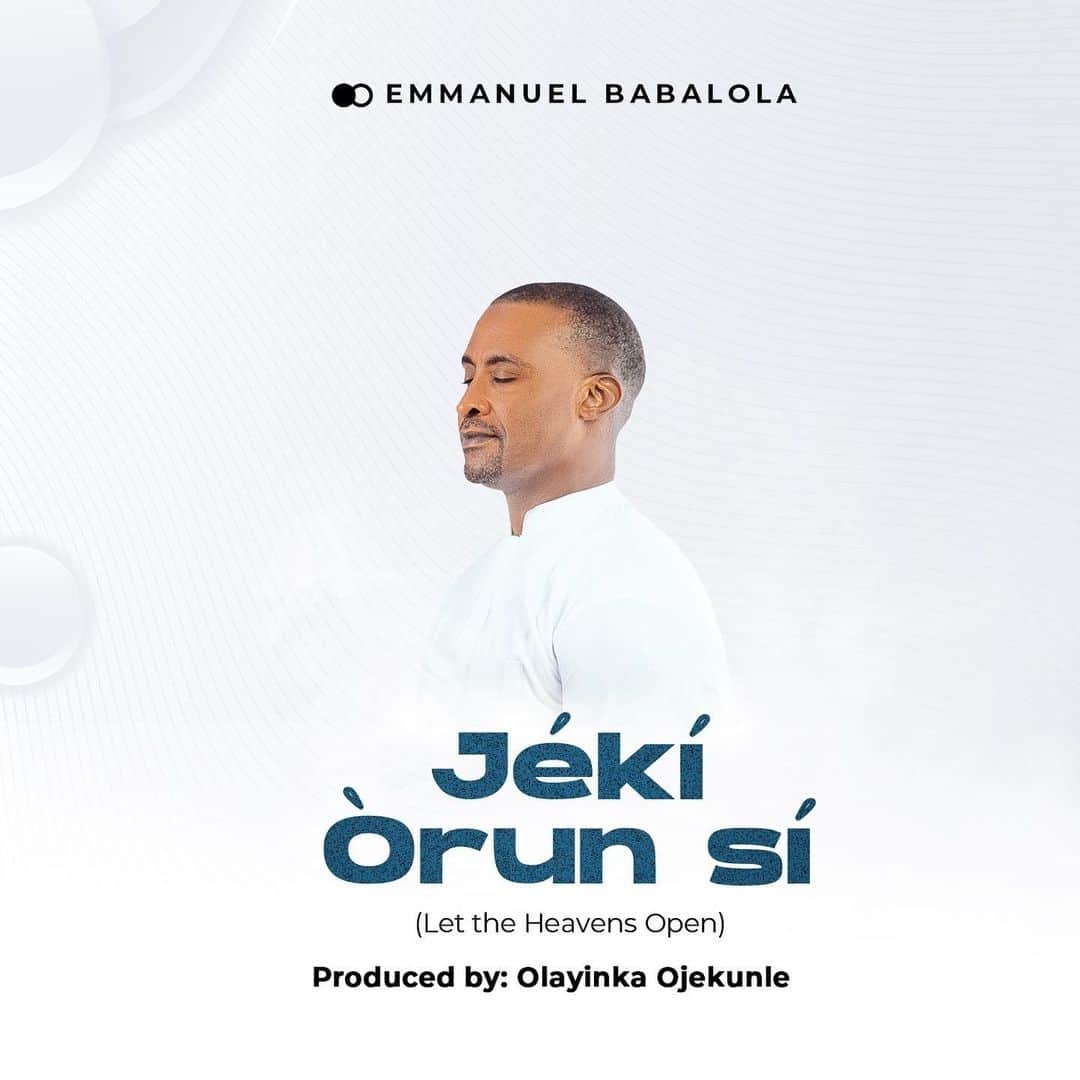 Versatile Nigerian Gospel song artist,  Emmanuel Babalola offers up a brand new single titled, "Jeki Orun Si" produced by Olayinka Ojekunle.
This new song is mixed and mastered by Glitch Africa and delivered in the Yoruba Language [a language spoken in the Western region of Nigeria] simply translates to mean, "Let The Heavens Be Open" in English.
It is accompanied by a music video and delicately structured Lyrics
Download, listen and share your thoughts below!!!
LYRICS
Jeki orun si
Baba mi o
Jeki orun si
K'aye mi dara
Ki iji da'wo duro
K'ori mi so're
Ki gbogbo aye
K'ole bami yin O l'ogo
Omo alaso ni mi, ki lo se ti mo ń wo akisa
Omo eleran ni mi, ki lo se ti mo ń je egungun
Omo elesin ni mi, ki lo se tí mo n run ni'le
Jeki orun si o, k'ori mi s'ore