Eminem – Parking Lot (Skit) Lyrics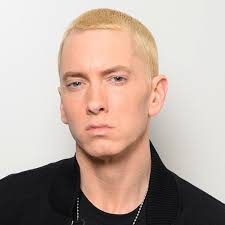 Eminem – Parking Lot (Skit) Lyrics
[Teller:]
(Don't kill me)
[Eminem:]
Hurry the fuck up!
[Shot]
Thank you!
[Eminem running]
Go, go, go (what the f… uck?)
What the fuck are you doing?
Mothafucker bail on me? Fuck you!
[Car stop working]
Aw, you gotta be fucking kidding me…
Are you fucking kidding me?
Shit!
Get off
[Shot the dog]
(Haha)
[Wheezing]
The parking lot
Shit, ah!
[Officer:]
(Let me see your hands, prank's over)
[Eminem:]
Fuck it!
[Shoots himself]
Bio
Marshall Bruce Mathers III, known professionally as Eminem, is an American rapper, songwriter, record producer, record executive, film producer, and actor. He is consistently cited as one of the greatest and most influential rappers of all time and was labeled the "King of Hip Hop" by Rolling Stone.
Born: 17 October 1972 (age 47 years), Saint Joseph, Missouri, United States
Movies and TV shows: 8 Mile, The Defiant Ones,
Children: Hailie Jade, Alaina Marie Mathers, Whitney Scott Mathers
Spouse: Kimberly Anne Scott (m. 2006–2006), Kimberly Anne Scott (m. 1999–2001)
Be first to know on the go - DOWNLOAD TopNaija App free on Play Store now!
Follow us on Instagram
|
Advertise With Us
|
Promote Your Music