EFCC Officials Make An Unannounced Presence At Peter Obi's Polling Unit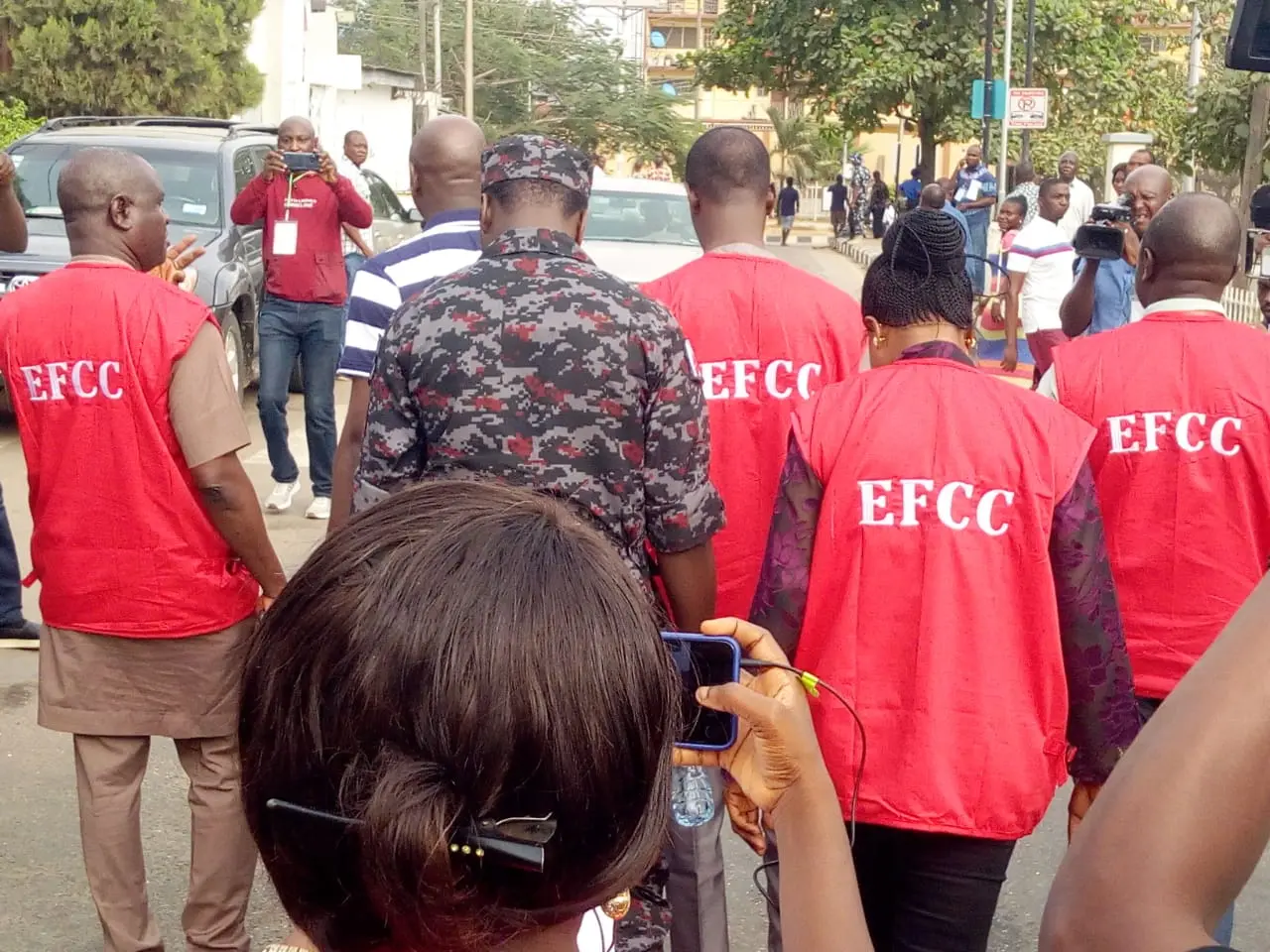 In what has been described as a concerning development during the 2023 Nigerian presidential election, officials from the Economic and Financial Crimes Commission (EFCC) paid a visit to the polling unit of the presidential candidate of the Labour Party (LP), Mr. Peter Obi.
The officials arrived at Obi's Amatutu ward two, polling unit 019, in an unmarked white Toyota Hiace bus at exactly 10:25 am.
While the EFCC officials declined to speak to journalists, the leader of the team had a brief chat with the leadership of the Independent National Electoral Commission (INEC) in the unit, urging them to call the commission's helpline if they required any assistance.
The EFCC leader also had a brief chat with Obi, who was returning from a tour of the village. Obi is still expected to cast his vote at his polling unit.
Despite the EFCC officials' assurances, their unexpected presence at the polling unit raised concerns among voters about the credibility of the electoral process. However, no official statement has been released regarding the visit, leaving many to speculate on the possible reasons for the EFCC's presence.
The 2023 Nigerian presidential election is ongoing, and all stakeholders are expected to conduct themselves in a manner that ensures a free and fair electoral process.
The visit by the EFCC officials has added to the tension and uncertainty surrounding the election, which is seen as crucial to the future of the country. Many will be watching closely to see what further developments occur in the coming hours and days.