Eden Hazard In Trouble Over Copa Del Rey performance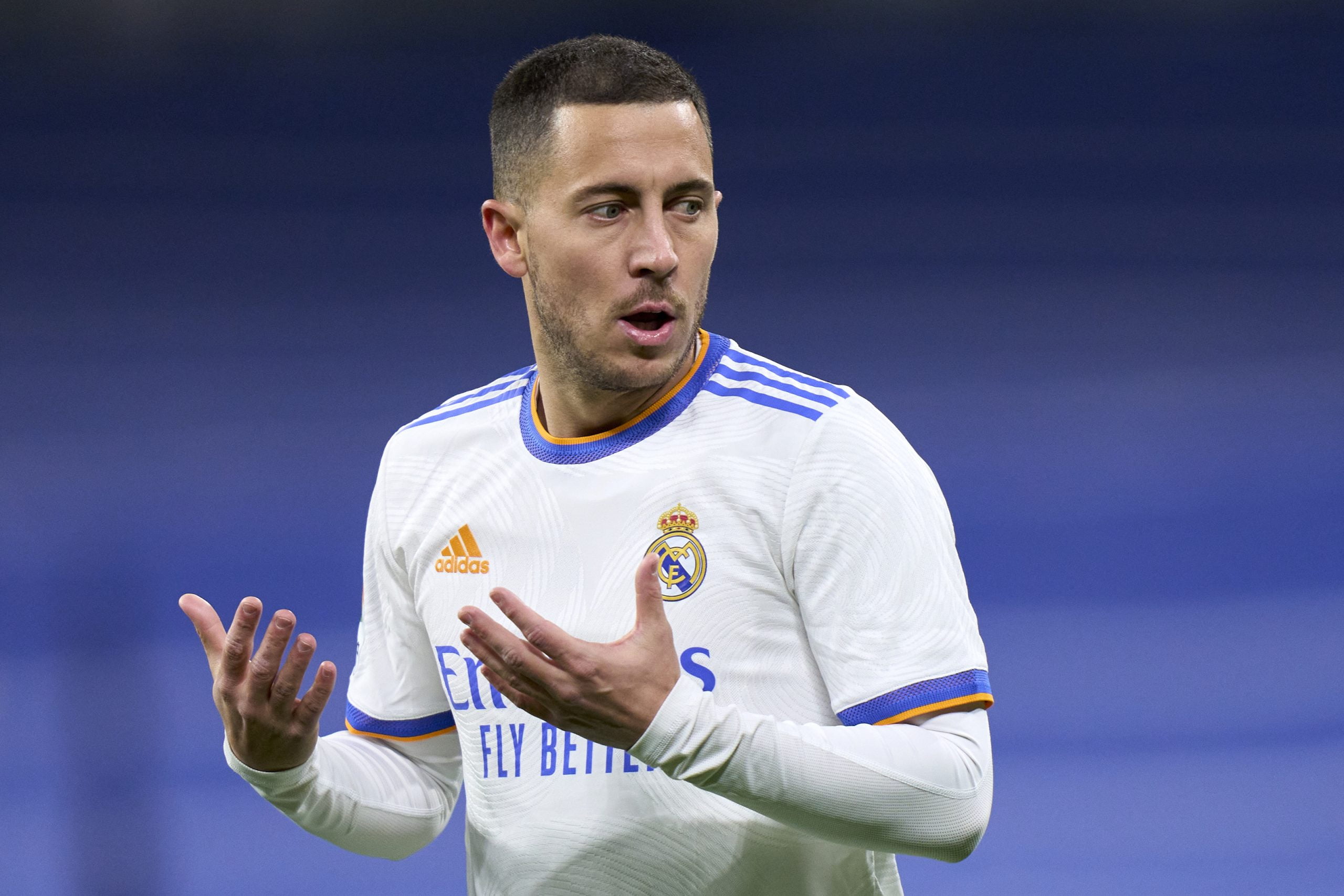 The story of Eden Hazard at Real Madrid has been a rather tragic one for the player based on the profile that sent him over to the Los Blancos and for Real Madrid considering the supposed investment they made on the player to bring him to the Santiago Bernabeu.
The Belgian has either fallen to the ill luck of injuries or put up poor performances that have ridiculed his efforts as one of the best in his positions. One such performance was his efforts in the Copa del Rey game against Cacereno.
During Tuesday night's Copa del Rey match between Cacereno and Real Madrid, Cacereno player Carmelo Merenciano criticized Real Madrid star Eden Hazard for his lackluster performance.
Real Madrid almost defeated the fourth-tier team to secure their place in the Copa del Rey round of 16.
The La Liga champions eliminated Cacereno from the Copa del Rey with a goal in the second half from forward Rodrygo.
But Hazard's performance against the weak Spanish opposition was one of the biggest talking points from the match on Tuesday.
Despite playing against Cacereno for 67 minutes, the former Chelsea star was ineffective.
Eden Hazard was unable to attempt any dribbles and finished the game without having taken a shot.
Merenciano expressed his criticism of Hazard to Diario AS, claiming that the 31-year-old was uninterested in the game.
He claimed that throughout the confrontation at Prncipe Felipe, the Belgian went completely unobserved.
He said: "Hazard? It was like he didn't care about the game. He didn't want to take the ball, he didn't run. He was totally unnoticed."
Carlo Ancelotti, manager of Real Madrid, has since supported Hazard, saying it was "impossible" for him to play on the field.