ECOWAS Lauded For Engaging EFCC To Ensure Accountability, Transparency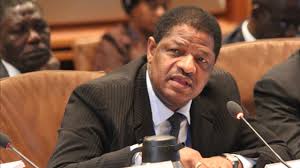 President Muhammadu Buhari on Friday commended the leadership of ECOWAS Commission for demanding accountability from its headquarters staff, which made it to invite Nigeria's Economic and Financial Crimes Commission (EFCC) to look into its books.
The Special Adviser on Media and Publicity to Buhari, Femi Adesina, in a statement issued in Abuja, said the president gave the commendation when he met with the President, ECOWAS Commission, Marcel A. De Souza in Abuja.
Buhari called for accountability and good neighbourliness in the sub-region and on the African continent.
"Thanks for being firm and for insisting on transparency and accountability at the ECOWAS headquarters,'' he said.
He said Nigeria would continue to fulfill its obligations to the sub-regional body.
Nigeria hosts the 52nd Ordinary Session of the ECOWAS Authority of Heads of State and Government on Dec. 16.
Buhari said he expected a formal report on the situation in Guinea Bissau at the meeting.
"We need our troops back home and I hope the President of that country will accept a constitutional way to resolve the situation there."
De Souza had earlier thanked Nigeria for accepting to host the 52nd Ordinary Session at short notice, adding that the impact of Nigeria was quite strong in the organisation.
"We are under financial pressure due to terrorist attacks in the sub-region, but Nigeria being out of recession, will have an impact on the entire region," he said.
He noted that Nigeria was the highest contributor of troops to Guinea Bissau, but admitted that "the troops can't be there endlessly".