Ebonyi State Governor, David Umahi, reveals his family vote for Peter Obi against his wishes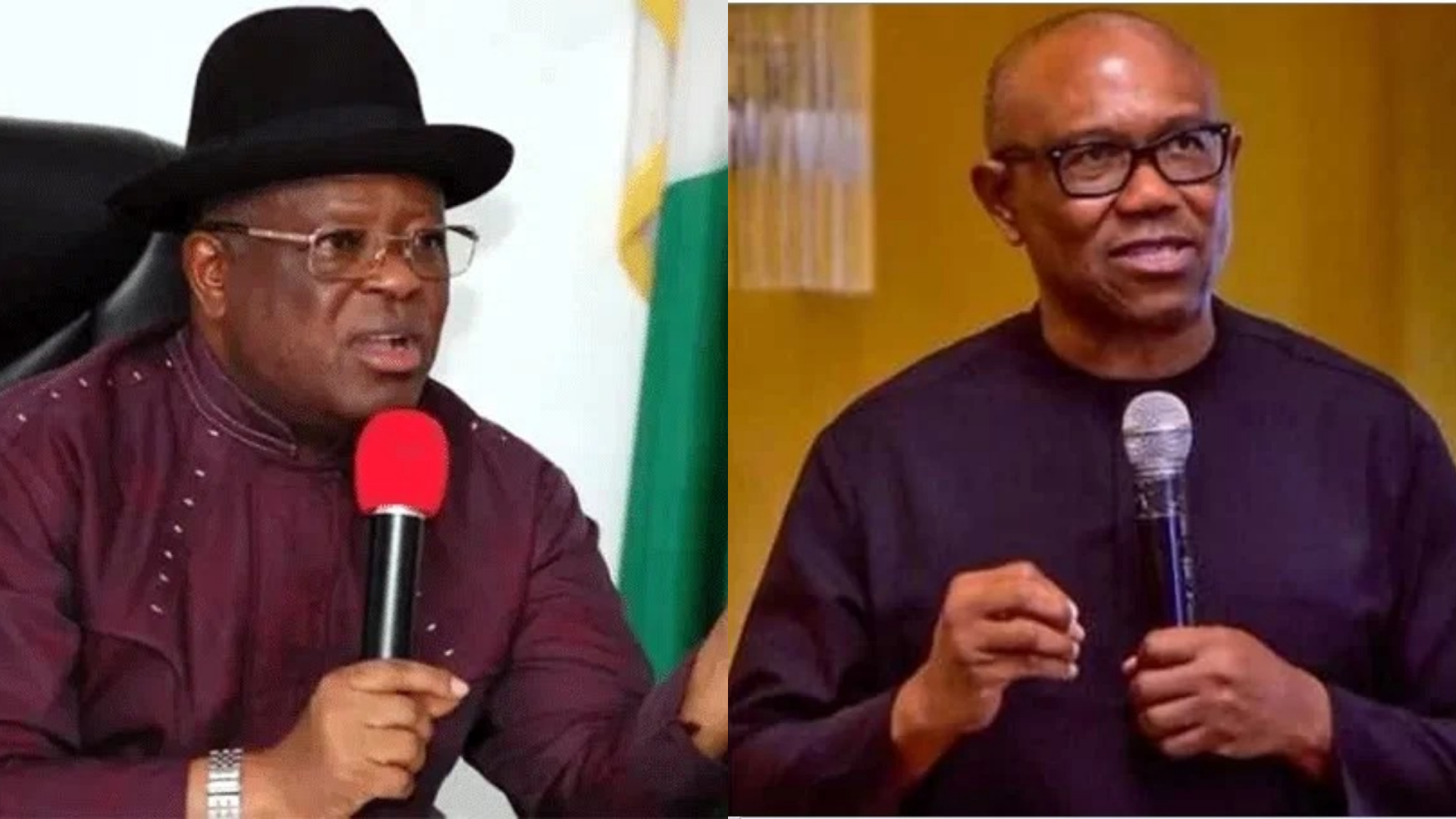 David Umahi, the governor of Ebonyi state in Nigeria, has revealed that members of his own family conspired against him and voted for the Labour Party (LP) candidate, Peter Obi, in the 2023 presidential election.
Umahi, who is a member of the ruling All Progressives Congress (APC), made this revelation during an interview on Channels TV.
According to Umahi, his family members voted for Obi without his knowledge, but the APC still received their votes in other elections such as the Governorship, National, and state house of assembly elections.
Umahi expressed surprise at the fact that President Muhammadu Buhari and president-elect Bola Tinubu lost their states to opposition parties during the presidential polls.
Umahi further stated that the votes that the Labour Party received were not necessarily due to Peter Obi, but rather as protest votes against Nigeria's perceived hardship and challenges.
He said; "In all honesty, I didn't give any chance to the Labour Party to win any election in my State (Ebonyi State) because what we have put in place was such that no other political party should be able to win anything, not even Councilorship election in my State. I saw the Labour Party vote as a protest against my Party (APC) and the Peoples Democratic Party, PDP.
"I was very surprised; even in my family, there was a conspiracy against me. I did not know that they voted for Peter Obi, but in the other election, they voted for APC because of what we've done in the State.
"It was not a vote for His Excellency Peter Obi. As such, there is seemingly hardship and challenges in Nigeria".
The governor's revelation has raised eyebrows and sparked discussions on social media and in political circles.
Umahi, who has been a prominent figure in Nigerian politics, has been known for his affiliation with the APC.
His statement about his family members voting for the opposition LP candidate has drawn attention to the complexities and dynamics of Nigerian politics, where loyalties and allegiances can sometimes shift unexpectedly.