DR Congo postpones AstraZeneca Covid vaccine rollout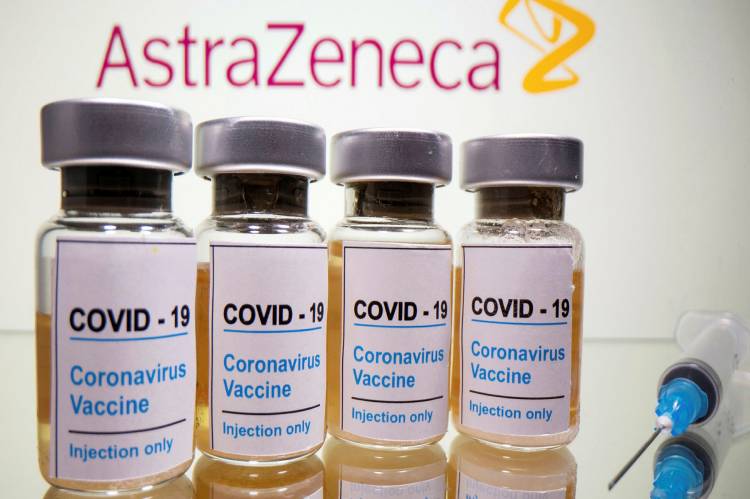 The Democratic Republic of Congo will postpone its vaccination campaign utilising the AstraZeneca vaccination, subsequent to other nations taking similar precautionary measures; the government disclosed this on Saturday.
The DR Congo had received 1.7 million dosages of the vaccine against Covid-19 made by Anglo-Swedish pharmaceutical giant AstraZeneca and was due to begin its campaign on March 15.
A statement by the Health Minister, Eteni Longondo, said, "As a precautionary measure, we decided to postpone the date for the launch of vaccination in the DRC."
Countries which include Denmark, Norway, Bulgaria and Iceland have stopped using the shot as a precaution over the fears of blood clot and an Indian official on Saturday stated that the nation would conduct a deeper review of its post-vaccination side effects.
The World Health Organization (WHO) has declared that no causal connection has been established between the AstraZeneca vaccine and blood clotting.
The company discloses that the vaccine is safe and that "no evidence" exists of higher risk of blood clots.
The Democratic Republic Congo minister disclosed the new date for the vaccination launch would be announced soon, after the results of the national and global investigations were available.
Over 1.7 million doses of COVID-19 vaccines arrived in the Democratic Republic of Congo as part of the COVAX initiative, in which its objectives is to distribute doses fairly worldwide.
Ghana and Ivory Coast were the first African nations to receive vaccines from Covax, which is targeting to supply two billion dosages by the end of the year.
Nigeria received almost four million jabs and Angola welcomed more than 600,000 doses and The Gambia was expected to take roughly 30,000.
The Covax facility, run by the World Health Organization (WHO) alongside health NGOs, is targeting to supply vaccines to dozens of nations in the first 100 days of 2021, and two billion doses by the end of the year.
The alliance consists of the Coalition for Epidemic Preparedness Innovations (CEPI), Gavi, (the Vaccine Alliance), UNICEF and the World Health Organisation (WHO).