Download: Wizkid ~ Daddy Yo ft. Efya [Audio+Video+Lyrics]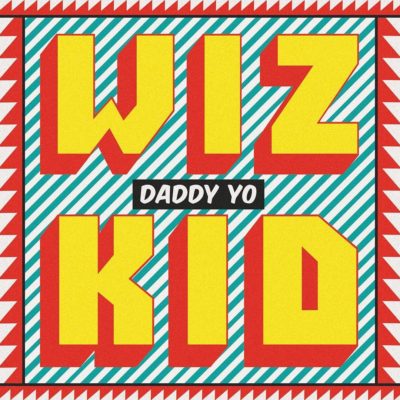 Shortly after releasing the endearing teaser sometime ago, Starboy crooner, Wizkid has officially premiered his much anticipated single alongside Efya, "Daddy Yo".
The 2017 hit song,
'Daddy Yo' 
was part of the soundtrack for British-Nigerian actor
John Boyega
's new film, '
Pacific Rim Uprising'.
Watch, download and share your thoughts below.
LYRICS
Wizzy boy, make me dance
Daddy Yo, make me dance
Starboy, make me dance
Daddy Yo, make me dance
Wizzy boy, make me dance
Daddy Yo, make me dance
Starboy, make me dance
Daddy Yo, make me dance
I got a lotta song, she sing so
I make her meter blow uh-ooh-oh
Na my song she dey sing so
She never ever dull uh-ooh-oh
When we dey, nobody dey
She dey like to wan dress, you know
She dey do the durty dance, you know
Valentino she dey wear, you know
She call me Funkmaster Flex, you know
Everything I want, she gimme
She tell me everyday she wanna see me, ooh-yeah
Bad-boy Wizzy, StarBoy Wizzy-boy
I make her dance, I give her mwaan
And you know my girl nice
And I swear, she dey dress, you know
Valentino she dey wear, you know
Gucci be the dress, you know
I no dey let her stress, you know
Wizzy boy, make me dance
Daddy Yo, make me dance
Starboy, make me dance
Daddy Yo, make me dance
Wizzy boy, make me dance
Daddy Yo, make me dance
Starboy, make me dance
Daddy Yo, make me dance
1-2. I like the way you dance
I love your kitty-dance, I love the way you dance am
3-4, knocking on the door
Whine fimme baby gyal, gimme whine slow, girl
5-6, tip on ya toe
Time fimme dance am, quater-to, dance am
7-8, don't be late
Do what the teacher say, don't come late, gyal
9-10, open and close
Dance fimme down gyal, oya, wine am
11-12, wine up-close
Do what the teacher say and put on repeat, ahn-ah
Wizzy boy, make me dance
Daddy Yo, make me dance
Starboy, make me dance
Daddy Yo, make me dance
Wizzy boy, make me dance
Daddy Yo, make me dance
Starboy, make me dance
Daddy Yo, make me dance (Oh)
Make her dance, make her dance
Make her dance, make her dance
Oh make her dance, make her dance
Make her dance, make e dance
Oh make e dance
Songwriters: Andrew Hershey / Ayodeji Ibrahim Balogun
Daddy Yo lyrics © Sony/ATV Music Publishing LLC