Dino Melaye Attacks Peter Obi Over Confrontation At Townhall Meeting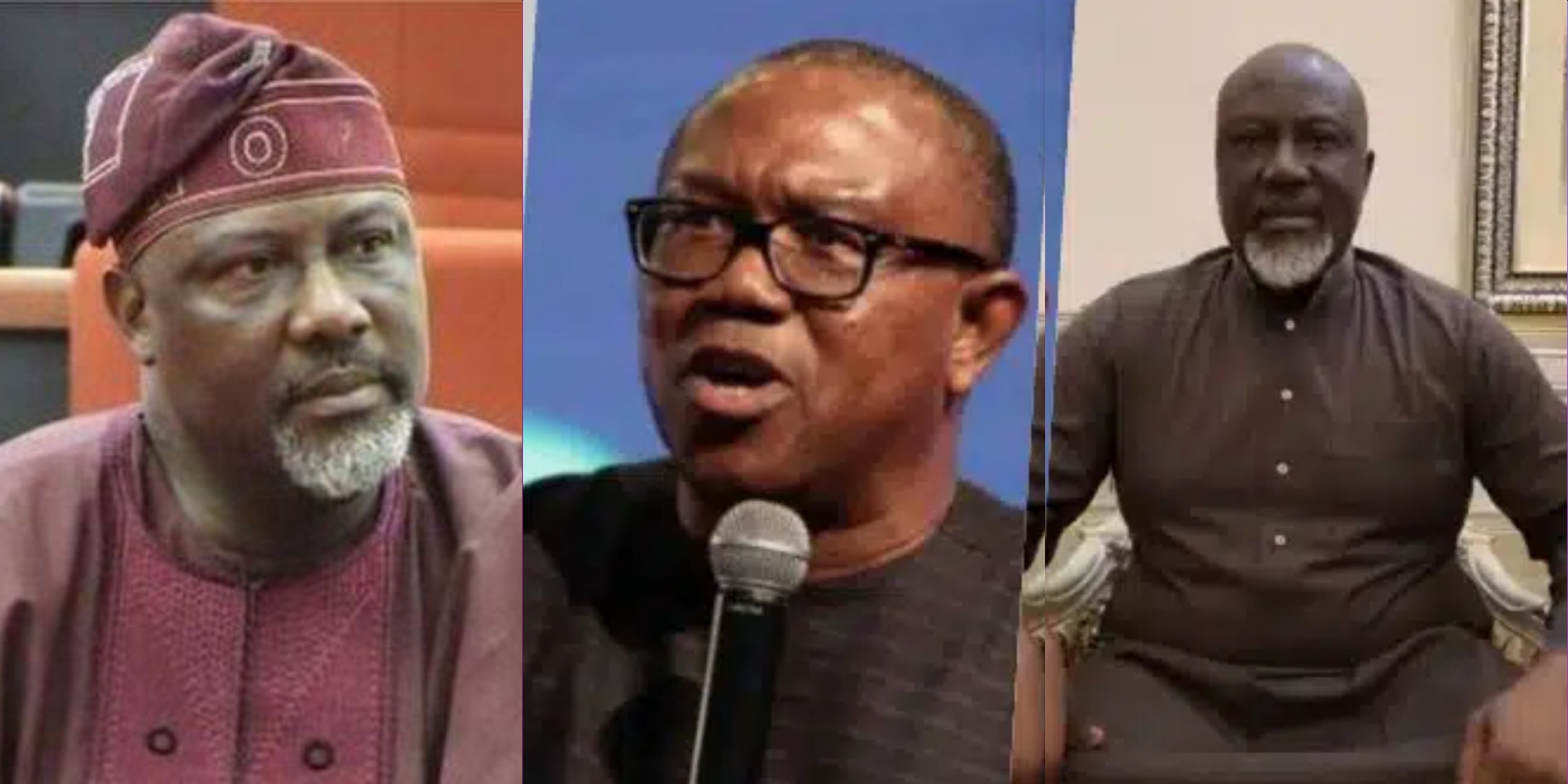 After a slightly heated argument between Peter Obi and Dino Melaye during the Arise Presidential Hall meeting, the latter has given a response.
TopNaija understands that the Labour Party Presidential candidate, Peter Obi confronted the Spokesperson of the Peoples Democratic Party, PDP, Dino Melaye at the Presidential Town Hall meeting hosted by Arise News Channel.
The confrontation came after the former Kogi West Senator, Dino Melaye kept describing Obi's supporters as 'noisemakers' and also continued to interrupt the presidential candidate's speech with snide remarks and gestures.
Peter Obi then reacted by giving him a warning as he had taken enough from him.
Reacting to Peter Obi's confrontation, Dino Melaye in a new video shared on Twitter by Reno Omokri, said the Labour Party presidential candidate acted in an unpresidential manner with his outburst.
The Kogi-born politician stood his ground that he did nothing wrong to warrant such an outburst from Peter Obi as he couldn't have heard whatever he was saying from the distance.
Also calling Obi a liar, he stated that Obi's claim of the alleged noisemaker being a member of ANPP, Melaye stated that the party is defunct as it merged with other political parties in 2015 to form the All Progressives Congress (APC).
Melaye demanded an apology from the Labour Party presidential candidate, adding that his outburst shows he can slap his ADC.
He further claimed that Obi was flustered by the calm nature of Peoples Democratic Party Vice Presidential candidate, Ifeanyi Okowa, who represented the party's presidential candidate, Atiku Abubakar, at the event.
Watch the video below…
Breaking: @_dinomelaye Gives His Side of The Story After Exchange of Hot Words With Obi at AriseTV Town Hall#TableShaker pic.twitter.com/aqG9UwAE4E

— Reno Omokri (@renoomokri) November 7, 2022