Diddy is 2017's highest paid musician; and he didn't release any new music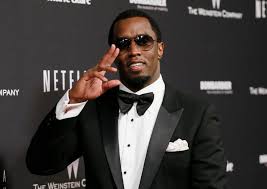 Forbes has released its list of highest paid musicians in 2017. The list just confirmed a number of things I already know (like the fact that my musical talent has not started paying); and some things I hadn't known.
First of all, Diddy taught us 'how a boss do' by topping the list even without releasing any new music.
Sean "Diddy" Combs made $130 million in earnings over the past 12 months. Forbes reports that there are three reasons behind the rapper and mogul's climb. He sold one-third of his Sean John clothing line for an estimated $70 million, he has his lucrative Diageo Ciroc vodka partnership, and he put on his Bad Boy Family Reunion Tour.
Also, the first four musicians on the list (Diddy, Beyonce, Drake, and The Weekend) are all black artists–proving once again that black is talented.
The list also showed how the mighty have fallen (lol) as Taylor Swift, who topped last year's list fell to the 49th spot with $44 million earned over the past year.
"look to yourselves, that we lose not those things which we have wrought, but that we receive a full reward." –2John 1:8