'Did they also hack your nudes?' – Shade Ladipo slams Seyi Shay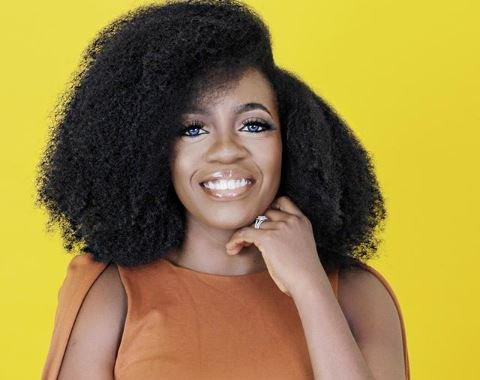 Controversial Nigerian media personality, Shade Ladipo has blasted songstress Seyi Shay after she had claimed that her Instagram page was compromised by unknown persons.
On Thursday, three semi-nude pictures of Seyi Shay, whose real name is Oluwaseyi Odedere, were posted on her own handle and it got many talking on social media.
The 34-year-old vocalist, however, said she wasn't the one who posted them, hedging that her Instagram account had been hacked and compromised by unknown persons.
"Seems to be a deliberate attack as the photos circulating are not from a recent exchange. Please ignore all direct messages from my account and do not share any personal info," she had said.
Reacting via her Instagram story, Ladipo charged the singer to take responsibility if she wishes to show off her curves rather than claim that her account was hacked after the development was greeted with backlash on social media.
"So I want to understand if your Instagram account gets hacked, did they also hack your naked pictures from within Instagram? I'm asking for my neighbour o," she wrote.
"If you want to show us boobie and small yansh, pls do like your mates and stand by it with full chest. I'm here for the whole thing but please stop saying your account was hacked. We went to school ma."
While Seyi Shay's case has been trailed by criticism, the vocalist won't be the first celebrity whose racy photos controversially found their way to the internet.
Toke Makinwa, another media personality, and Tacha, a BBNaija 2019 housemate, had earlier lashed out at unidentified individuals threatening to release apparently edited nude photos.
💰Make, Manage & Multiply More Money FREE CLICK HERE👌
How to JAPA to the UK easily [Free Application Templates]