Demola ft. Davido – Gbedu [VIDEO]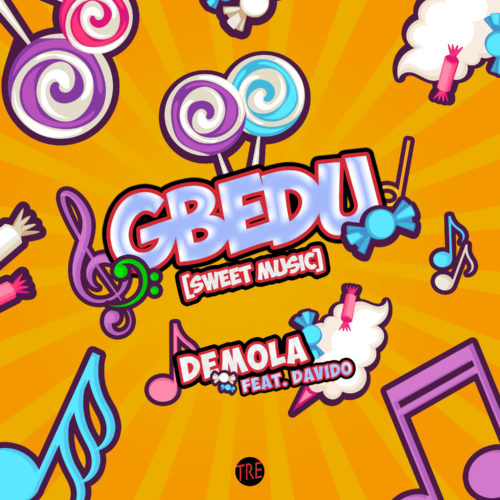 Demola comes through with the Gbedu video for his latest single
The talented artiste teams up with DMW Boss, Davido for this self-produced, infectious slice of Afro-Pop titled "Gbedu" literally translated as "big drum". It is a word that has now become synonymous with the sweet and catchy Afro beats sounds that originate from Nigeria and are spreading like wildfire all over the world.
The new music video for the single, which was directed by Mr. Moe Musa, follows Demola throughout a day in Atlanta before a club performance, where he's joined by superstar Davido.
For more from Demola, check out his previous collaboration with Wande Coal, "Light Up."
Download the song HERE
Watch the video below;
AD: WAEC SUCCESS GUARANTEED! Gain access to FREE PAST QUESTIONS AND ANSWERS of WASSCE [CLICK HERE]

Follow us on Instagram | Advertise With Us | Send Us News Tips | Promote Your Music

Runtown – Redemption [AUDIO+VIDEO+LYRICS]
Runtown returns with the release of another music video for his single "Redemption".
The talented Nigerian singer follows up on this last music video for "International Badman Killer" with this new video for "Redemption". This song was also taken off Runtown's last body of work 'Redemption EP'.
Enjoy! the visuals while we anticipate his forthcoming single 'Propaganda'.
Listen, download and share your thoughts
Watch the video below;
Runtown Redemption Lyrics

CHORUS

You go give me hypertension ooh
And Na to give you all my attention, oooh baby
Sho ma ride for me

Oh baby this na my confession
Give you love na my intention, baby
Sho ma ride for me

She be redemption o, Redemption
Give me redemption, Redemption
Baby take your time on me

See my intention na your attention
Redemption, omo na redemption
Baby take your time on me
Are you gonna ride for me

VERSE 1

In the morning I go think about you
Eh for night na she dey my mind o, Yea yea

O baby give me dance ,fire dance o
This kind girl I go give my life o, Yea yea

I Dey think about you bebe, babe
Say man Dey think about you daily, daily
Say everything na for you bebe
And make I ,and make I put love on you bebe

Say nothing better than you bebe
Say I Dey think about you bebe
Swear you don't know what you do to me
Dangerous what you do to me

CHORUS

You go give me hypertension oh
And Na to give you all my attention, baby
Sho ma ride for me

Oh baby this na my confession
Give you love na my intention ,baby
Sho ma ride for me

She be redemption o, Redemption,
Give me redemption, Redemption
Baby take your time on me

See my intention na your attention
Redemption,omo na redemption
Baby take your time on me
Are you gonna ride for me

Verse 2

Girl I want you, you should let me
This ain't no love, if we don't fuck
If we don't fight

My devotion, your seduction
Yes I want you, Ye ye yeee ye

I Dey think about you bebe
Say man Dey think about you daily
Say everything na for you bebe
And make I, and make I put love on you bebe

Say nothing better than you bebe
Say I Dey think about you bebe
Swear you don't know what you do to me
Dangerous what you do to me

CHORUS

You go give me hypertension o
And Na to give you all my attention, o baby
Sho ma ride for me

Oh baby this na my confession
Give you love na my intention ,baby
Sho ma ride for me

She be redemption o, Redemption
Give me redemption, Redemption
Baby take your time on me

See my intention na your attention
Redemption, omo na redemption
Baby take your time on me
Are you gonna ride for me
AD: WAEC SUCCESS GUARANTEED! Gain access to FREE PAST QUESTIONS AND ANSWERS of WASSCE [CLICK HERE]

Follow us on Instagram | Advertise With Us | Send Us News Tips | Promote Your Music