Davido welcomes home 2023 Mercedes-Maybach S680 (PHOTOS)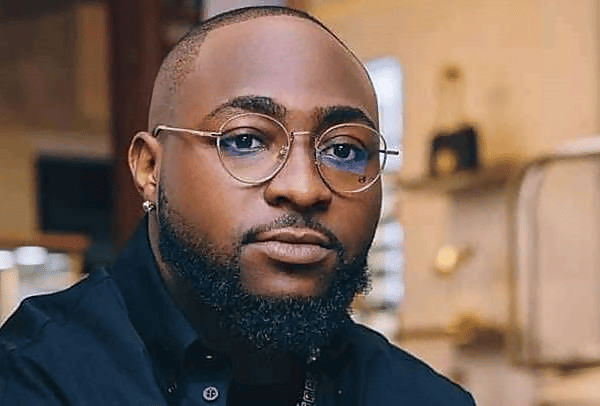 Nigerian music sensation, Davido Adeleke, recently celebrated the arrival of his highly coveted 2023 Mercedes-Maybach S680, designed by the late Virgil Abloh. The limited-edition vehicle, one of only 150 ever produced, made its grand entrance in Lagos, Nigeria.
The luxury automobile, estimated to be worth over ₦340 million, boasts a magnificent off-road two-tone paint job reminiscent of the iconic Project Maybach concept car. Davido's acquisition of this exclusive masterpiece marks a significant addition to his impressive collection of high-end vehicles.
Unlike his Rolls Royce, which took months to arrive via shipment, the singer opted to have his Mercedes-Maybach S680 transported by air. The swift delivery ensured that Davido could swiftly welcome his newest prized possession in his home country.
Excitedly sharing photos of the extravagant vehicle on his Snapchat page, Davido wrote, "My baby flew in safe," with the location tagged as Lagos, Nigeria. The singer's joy was palpable as he embraced the arrival of his latest luxury acquisition.
News of Davido's acquisition was initially shared by renowned blogger Tunde Ednut, who took to Instagram to express his astonishment at the staggering cost of the car. Ednut praised the singer, known as "O.B.O," for treating himself to such an extraordinary gift.
"WOW! WOW!! WOW!!! DAVIDO just bought himself a 2023 MAYBACH VIRGIL ABLOH, which costs $530,000. $530,000 🟰 N394,000,000 STOP PLAYING!!! Only 150 of these were made, and he bought one of them for a whooping N394,000,000, excluding shipping and clearing in Nigeria. Eiiiiiiiiiiiii God Oooooooo!" exclaimed Ednut.
Davido's love for luxury vehicles is no secret, as his collection includes a range of prestigious brands such as Bentley Bentayga, Rolls Royce Cullinan, Lamborghini Huracán, and the 2021 Rolls Royce Cullinan. Additionally, he owns more common luxury cars like the Range Rover Sport and the Mercedes-AMG GLS63.
The musician's latest acquisition, the 2023 Mercedes-Maybach S680, adds to his already impressive fleet of vehicles, reflecting his penchant for opulence and style.
As news of Davido's newest automotive treasure spreads, fans and admirers will undoubtedly anticipate glimpses of the musician cruising through the streets of Lagos in his exquisite new ride. The arrival of this limited-edition masterpiece serves as a testament to Davido's discerning taste and his unwavering passion for all things luxurious.