Davido rescinds decision, asks "pregnancy accusers" to be released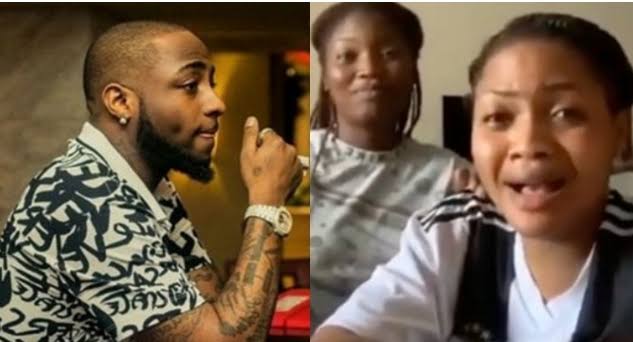 Earlier, OBO asked that the ladies in the viral video be arrested. The superstar has now thought to show mercy as he has ordered that the girls be set free. Millions of people nationwide had predicted earlier Davido would not send the girls to prison due to his kind of heart. That truly now seems to be the case as the singer has now exercised a change of heart, asking the girls to be released.
Hopefully, the girls must have learned their lessons and every other person who could have conceived the thought of pulling such a stunt on social media.
AD: WAEC SUCCESS GUARANTEED! Gain access to FREE PAST QUESTIONS AND ANSWERS of WASSCE [CLICK HERE]

Follow us on Instagram | Advertise With Us | Send Us News Tips | Promote Your Music

Sen. Sabi Abdullahi defends death by hanging for hate speech
Senator Aliyu Sabi Abdullahi who is the proponent of the controversial hate speech bill has defended the bill with enough veracity to see it fly.
The senator who represents Niger North Senatorial District said hate speech has instigated crisis causing death and wanton destruction of properties before and now in Nigeria.
Speaking at a press conference in Abuja on Monday, he said
"Unfortunately, there are mischievous reports about hate speech bill which I sponsored on the floor of the Senate on the 12th of November, 2018.

"Unknown to some people, I actually sponsored that bill in the 8th Senate which the atmosphere was not right at that time because it clashed with campaign time.
Making clarification on the death by hanging as envisaged by the bill, the Deputy Chief Whip explained that Nigerians should not be scared, noting that the contents of the bill would be subjected to public scrutiny during the public hearing.
Nigeria is not the only country to establish laws on hate speech. At the last count, there are about 20 countries across the world that have laws on hate speeches with Canada having robust laws.
AD: WAEC SUCCESS GUARANTEED! Gain access to FREE PAST QUESTIONS AND ANSWERS of WASSCE [CLICK HERE]

Follow us on Instagram | Advertise With Us | Send Us News Tips | Promote Your Music