Dangote refinery will boost naira, save economy – National Assembly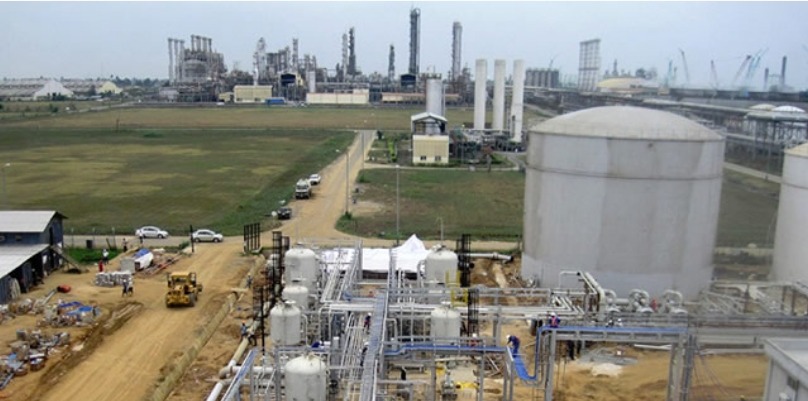 The National Assembly has disclosed that the Dangote oil refinery will boost the Nigerian currency and stop economic doom when it begins to operate fully.
The legislature stated this during an inspection visit to the site of the Dangote refinery, petrochemicals complex, fertiliser plant and subsea gas pipeline projects in Ibeju Lekki, Lagos on Tuesday.
Mr Sabo Nakuda, The Chairman, Senate Committee on Petroleum Industry Bill, said, "With the new PIB coming up, we intend to visit all the other refineries, not only Dangote refinery.
"We were in Kaduna yesterday (Monday). We are going to Port Harcourt and Warri so that we know what the industry entails and what needs to be done to be captured in the bill so that there will be ease of operations."
Making remark on the Dangote refinery, he said, "I'm totally overwhelmed. And looking at this investment here, it is unbelievable that a single individual can confront this kind of project at this time of our economic life."
Nakuda declared that apart from job creation through the projects, "I'm sure that by the time this refinery comes on stream, even the local currency is going to be strengthened because we spend millions of dollars importing finished petroleum products."
He stated that the National Assembly would give the project the needed assistance.
In addition, Nakuda said, "If you don't help this industry, this refinery to come on stream, then, it means the Nigerian economy is going to be doomed."
On the Petroleum Industry Bill (PIB), he disclosed that the lawmakers were working diligently to guarantee its passage within the next two months.
Mr Mohammed Monguno, The Chairman, Adhoc Committee on PIB, House of Representatives, also praised the Dangote Group for the project, saying it would assist to expand the economy and strengthen foreign exchange reserves.
He said, "The passage of the PIB will make sure that the enabling environment is created by way of legislation for such private investments to thrive, and make the oil and gas industry much more competitive to also attract further investments into the country."
Mr Devakumar Edwin, The Executive Director, Strategy, Capital Projects and Portfolio Development, Dangote Group, stated that the 650,000-barrels-per-day refinery could meet 100 per cent of the Nigerian demand of all liquid petroleum products and would have excess for trade.
✅Enjoy Complete Primary & Secondary Education Online CLICK HERE!💃
PASS WAEC, BECE, POST-UME, COMMON ENTRANCE IN 1 SITTING🙌