Dangote Cement, NB lead stock market's N225b loss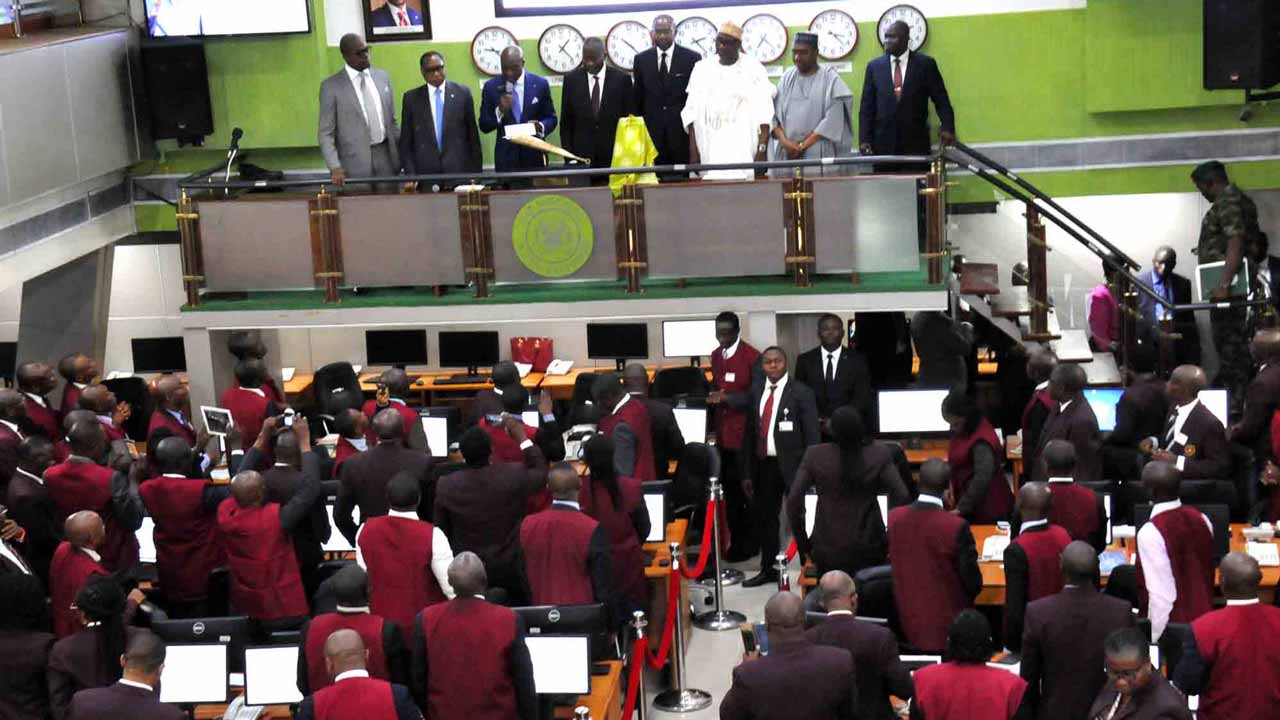 After the two-day holiday in commemoration the Christmas and Boxing Day, equity transactions on the floor of the Nigerian Stock Exchange (NSE) re-opened on a downward note yesterday.The nation's bourse witnessed heavy price losses as virtually all the blue chip stocks, particularly Dangote Cement and Nigerian Breweries (NB) suffered losses, while market capitalisation plunged by N225 billion.Specifically, at the close of trading yesterday, the market capitalisation of the listed equities dropped by N225 billion or 1.7 per cent from N13.708 trillion recorded last week Friday to N13,483 trillion.

Also, the All-Share Index plummeted by 632.57 points from 38,522.14 to 37,889.57.On the price movement chart, Dangote Cement topped the day's highest price loser, shedding 950 kobo to close at N230 per share, while Nigerian Breweries followed with 596 kobo to close at N134.04 per share.

Okomu Oil lost 356 kobo to close at N67.69 per share; Presco shed 350 kobo to close at N68.50 per share; PZ Cussons 76 kobo to close at N20.62 per share; while Ecobank TransNational Incorporated dropped 49 kobo to close at N17.00 per share.

WAPCO also depreciated by 48 kobo to close at N43 per share and Unilever lost 46 kobo to close at N40.22 per share, while Dangote Flour declined by 16 kobo to close at N11.85 per share.

On the other hand, Mobil oil topped the gainers' chart with 831 kobo to close at N178.31 per share; Cadbury gained 142 kobo to close at N15.75 per share; and Dangote Sugar added 51 kobo to close at N20.15 per share.Eterna Oil share also appreciated by 12 kobo to close at N4.35; Fidelity Bank garnered 11 kobo to close at N2.49 per share; NEM added 0.06 kobo to close at N1.56 per share, while Continental Reinsurance gained 0.05 kobo to close at N1.40 per share.

Others are Honeywell Flourmills and African Prudential, which gained 0.04 kobo each to close at N2.19 and N4.18 per share respectively.On the activity chart, TransNational Corporation emerged investors' toast with 107 million shares worth N154.8 million, while Fidelity Bank followed with 94 million units valued at N220 million.

Skye Bank accounted for 51 million shares worth N25.8 million and AIICO Insurance traded 40 million units valued at N20 million, while FBN Holdings exchanged 37 million shares worth N340 million.