Dammy Jare Ft. Manus – You Are The All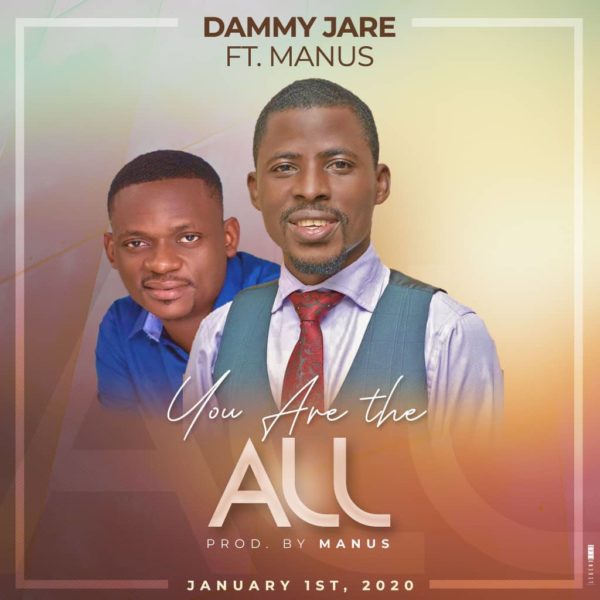 Dammy Jare Ft. Manus – You Are The All
Gifted Nigerian Gospel song artist, Dammy Jare is out with a new sound titled 'You Are The All' featuring Manus.
Dammy Jare worships and praises God in about 21 different languages, both Nigerian and foreign. This gift bore songs like malite na ogwugwu, ole ya chaba, oli katonda wange, uwese, nye itoro obong and so on.
Dammy is a music minister at Dew Of Hermon Faith Center (House Of Blessings) headquarters Lagos. His music ministry had been observed to be characterized by God's divine presence, glory,  salvation, and revival.
You Are The All Is A Song Received From God With Deep Revelations. The More You Listen To It, The More You Want To Listen To It. It Is A Spiritual Sound For The Year As You Yield All To Him And Also Allow Him(God) To Take The Wheel. It Is A Confessional Sound To Acknowledge That We're Nothing Without God.
Download, listen and share your thoughts below!!!
Exchange your Bitcoins & Perfect Money to Naira - Get Paid Automatically in 10 Seconds!
Download TopNaija App free
|
Join Us On Telegram
|
Promote Your Music