Cucurella is not the endgame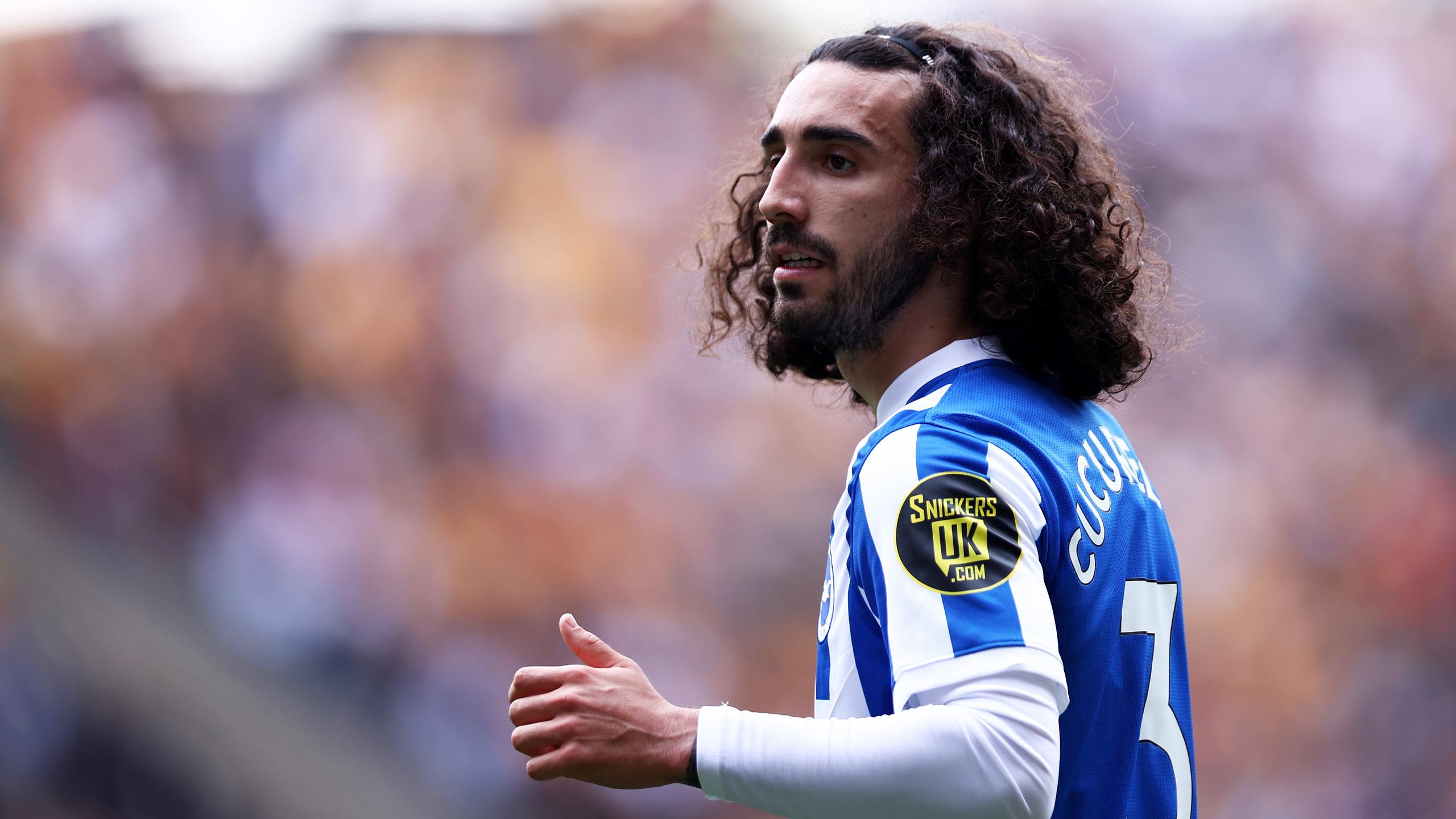 The reports linking Brighton's left-back, Marc Cucurella to Manchester City has been a transfer that has lingered throughout the summer with nothing concrete being heard on its completion.
And now, it has forced the manager, Pep Guardiola to comment on the negotiations during a press briefing with journalists.
The manager confirmed the Etihad club were still in active negotiations over signing the Brighton defender this summer, stating:
"We are in negotiations. If it doesn't happen, we have [got] alternatives.
"Cancelo, Wilson-Esbrand is a young talent, Ake can play there," Guardiola said to reporters when question on Marc Cucurella.
The Manchester City boss gives the statement addressing there was no sense of urgency on the club's part to purchase the player from Brighton should negotiations stall.
Pep Guardiola revealed the statement ahead of Manchester City's pre-season friendly victory over Club America on Wednesday.
The links to the Etihad club comes after Marc Cucurella's impressive first campaign in the Premier League last season, earning the Seagulls' player of the season award.
His form attracted the attention of the Premier League champions who coincidentally were looking to moving on Oleksandr Zinchenko and finding his replacement.
Zinchenko is yet to be announced as an Arsenal player at the moment of writing, though by reports the Gunners have the deal already finalized between club and player.
 UPDATE:
It has been reported that Brighton has turned down a £30 million bid from Manchester City for Marc Cucurella.