Crashed Boat Kills Eight In California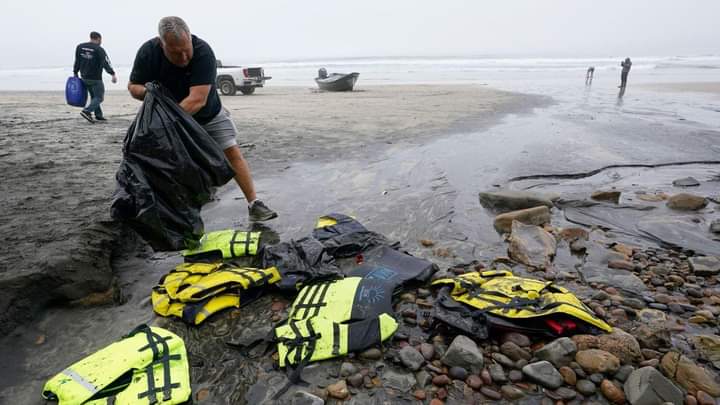 Eight people had died after a  boat capsized near the shore of Black's Beach in San Diego County, California.
According to the San Diego Fire-Rescue Department, authorities responded to the scene on Saturday around 11:30 p.m.
local time after someone on a separate panga boat, a type of small fishing boat powered by an outboard motor, called 911 to report victims in the water.
The release said the first rescuers could not access the beach because of the high tide.
The bodies were transferred to the San Diego County Medical Examiner's office.
---
Follow us for more breaking news and videos