Clubs Will Want To Avoid Chelsea In Champions League — Merson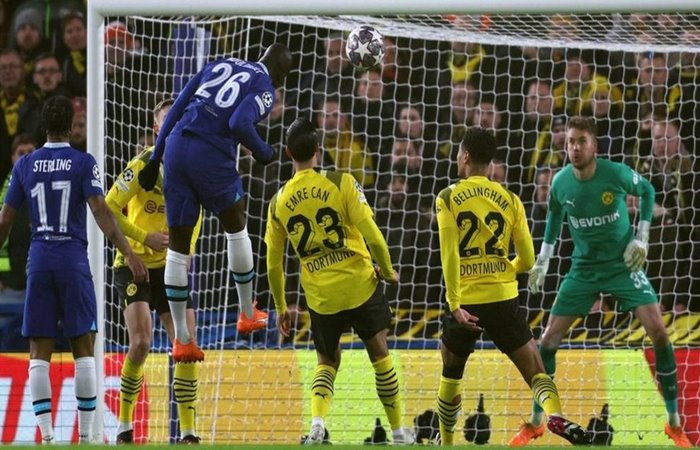 Former Arsenal player, Paul Merson has claimed that Chelsea will qualify for the Champions League semi-finals only if they avoid two specific teams in the draw. The Blues are currently on a three-game winning streak and recently secured a 2-0 victory against Borussia Dortmund to advance to the quarter-finals.
With the quarter-final draw scheduled for Friday, Chelsea will be drawn alongside Bayern Munich, AC Milan, Benfica, Manchester City, Inter Milan, Real Madrid, Liverpool, Napoli, or Frankfurt. However, Merson believes that Chelsea should only be worried about two of those potential opponents.
In his opinion, Chelsea should be concerned about facing Manchester City or Bayern Munich, but will likely progress to the semi-finals if they avoid meeting those two clubs.
Merson expressed his thoughts in an article for Sky Sports, stating, "If the Champions League quarter-final draw goes their way, bar Man City and Bayern Munich, I don't think too many teams will want to play Chelsea. If they don't meet those two then I think they'll get through to the semi-finals."
Chelsea seem to have regained some form of consistency following subsequent victories in the Premier League and gaining qualification into the Champions League quarter final. The Blues will be hopeful of continuing their run in the Champions League, having won the competition in 2012 and reached the final in 2008 and won it 2021.
Tuesday, 11 April and Wednesday, 12 April. The second legs will be played on Tuesday, 18 April and Wednesday, 19 April. The semi-final first legs will take place on Tuesday 9 May and Wednesday, 10 May.