Church Service Held To Celebrate Chelsea Premier League Win.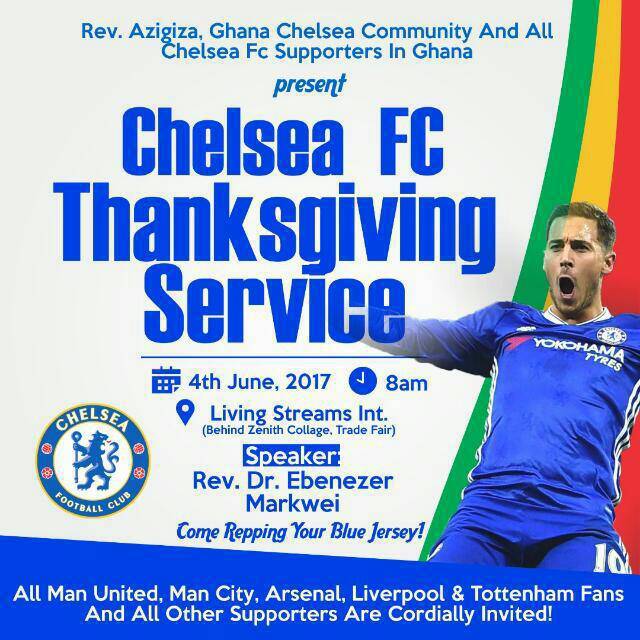 With everything that has been happening around from The good to the crazy. just when you think you have seen it all you have not seen anything yet. Last Week, Ghana's acclaimed men of God, conducted a huge church service in West African Nation. The theme being celebration of  the 2016/17 English Premier League title achievement of Chelsea.
The service had a massive turn out and individuals showed up wearing their jerseys and there was cake cutting to celebrate the Stamford Bridge title.
The Pastor Of The Chelsea themed Service Is An Arsenal Fan
The Ghanaian fans demonstrated their adoration to the London-based club(Chelsea) even though its miles away . The pastor who led the service is an 'Arsenal fan' and for that, he had a good sermon lined up for his church members. The theme was 'Learn to promote the success of others'.
Most of all. Here is what went down.