Christogonus Ezebuiro Obinna: biography, age, family, net worth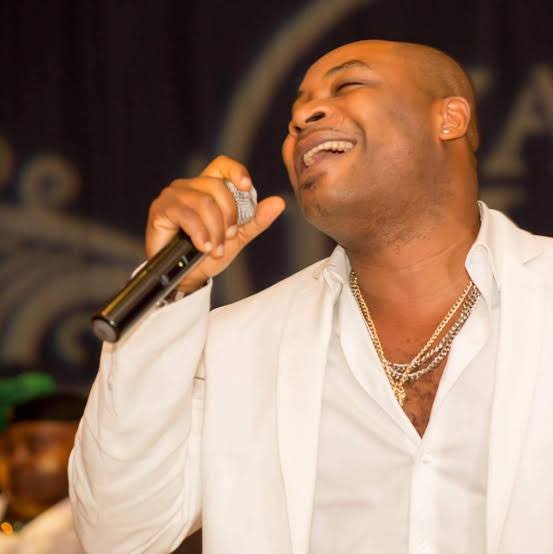 All you need to know about Christogonus Ezebuiro Obinna popularly known as Dr. Sir Warrior Let's take a look at his Biography, Nationality, Career, Age, Net worth, Family.

ABOUT
Christogonus Ezebuiro Obinna his known as Dr. Sir Warrior, he was the leader of the "Oriental Brothers International Band" which was famous in the Nigerian Igbo highlife music scene for several decades.

EARLY LIFE
Christogonus Ezebuiro Obinna alias Dr. Sir Warrior was born in Umuhu Enyiogugu in Aboh Mbaise local government area of Imo State, Nigeria in 1947.
EDUCATION
Much about Christogonus Ezebuiro Obinna's Education is not known.
CAREER
Dr. Sir Warrior was able to transform his performance into a successful career in the 1970s when he joined the Oriental Brothers International Band. The band later splintered, leading to Prince Ichita & the Great Oriental Brothers International Band, Oriental Brothers International, and then the original Dr. Sir Warrior & His Oriental Brothers International, simply called The Oriental Original. He had about 12 platinum and 10 gold hits in his career.
The Oriental Brothers International Band was the first Nigerian highlife boy band formed after the devastating three years Nigeria civil war that ruined the Eastern Nigeria where the boys hailed from. Hence their name "Oriental" having come from the east. They started as an in-house band at Easy Going Hotels in Owerri owned by Chief James "Ewele" Azubuike. The Oriental Brothers were originally five members namely: Godwin Kabaka Opara, Ferdinand Dansatch Emeka Opara, Livinus Akwilla Alaribe, Fred "Ichita" Ahumaraeze and Christogonus Ezebuiro "Warrior" Obinna. The first split within the group occurred in 1977 when founding member and the first leader of the band, Godwin Opara left to start his own bands after a dispute under the moniker Kabaka International Guitar Band and was replaced with Aloysius Anyanwu, a former guitarist with Chief Stephen Osita Osadebe's Nigerian Sound Makers Band and a founding member of the Ikenga Super Stars band after they left Osadebe's band. Later Ichita and Livinus Akwila Alaribe equally left the band to form another group called the Great Oriental Band.
In 1978 a mistrust and copyright issue ensued between Dansatch/Warrior on one side and Aloysius Anyanwu on the other which ended in a libel action.The acrimonious dispute led Aloysius Anyanwu too leaving the band to go solo as Aloy Anyanwu and His State Brothers Band. So that left only Dansatch and Warrior as the only remaining founding members. They recruited freelance musicians around Owerri and some migrant musicians from Ghana to relaunch the band after many exists. They had hit after hit after this reshuffling. Yet again dispute emerged between Dansatch and Warrior over the future shape of the band regarding artistic style. So after their 1980 hit album "Obi Nwanne" both men parted ways. Warrior retained the core of the band's musicians and named himself "Dr Sir Warrior & His Oriental Brothers International Band. While Dansatch continued as Oriental Brothers International Band led by Ferdinand Emeka Opara.
Though each of the groups had their distinct sound, they all shared a passion for blending Eastern Africa region's Congolese guitar rhythm blended with traditional Igbo percussional rhythms. According to the Igbo magazine Kwenu, "the Oriental Brothers played a very important spiritual role in keeping many Igbo sane. They were the pride of a people traumatized by a war so vicious."
FAMILY
Dr. Sir Warrior was married to Chiamaka Obinna and they had five children. His two sons, Uche Obinnna and Ajuzieogu Obinna expressed interest in music but he encouraged them to get an education first insisting that education was the best legacy.
PERSONAL LIFE
Christogonus Ezebuiro Obinna always had a sense of revolution, as he created a brand of highlife that is Igbo at the core, and at the same time universal in taste. He introduced the Oyorima concept, which is an Igbo word that means a refined feeling of rhythmic movement and balance.
ACHIEVEMENT
He had about 12 platinum and 10 gold hits in his career.

NET WORTH
Christogonus Ezebuiro Obinna's net worth is not available.
💃Pass WAEC, JAMB, POST-UTME & more in One Sitting for FREE!💯
GET FREE Love, Sex, Marriage, Relationship and Dating Tips Now