Chelsea vs. Aston Villa: Confirmed XI
Following a one-week break from any action, Chelsea returns to take on Aston Villa in the premier league weekend at the Stamford Bridge.
With a poor start to the new season, the flashback of a woeful 2022/23 campaign sets on the West London side's front even with Mauricio Pochettino assuring things will be far different this season.
"We should win every game because we are Chelsea? Yes but we are not the Chelsea that won the Champions League or Premier League,"
"We need to accept that it's a project. An idea, but that we are going to build something for the future with time." the former Paris Saint-Germain boss tries to assure Chelsea fans.
With Unai Emery's Aston Villa side also having aspirations for the Champions League places, they prove a real test for Chelsea on return to match week 6 of the 2023/24 premier league campaign.
The Blues boast of a home advantage, however Stamford Bridge hasn't been that much of a fortress this season, with the West-London team hoping to change that narrative starting from this game.
Here goes the confirmed lineup:
CHELSEA Confirmed Lineup: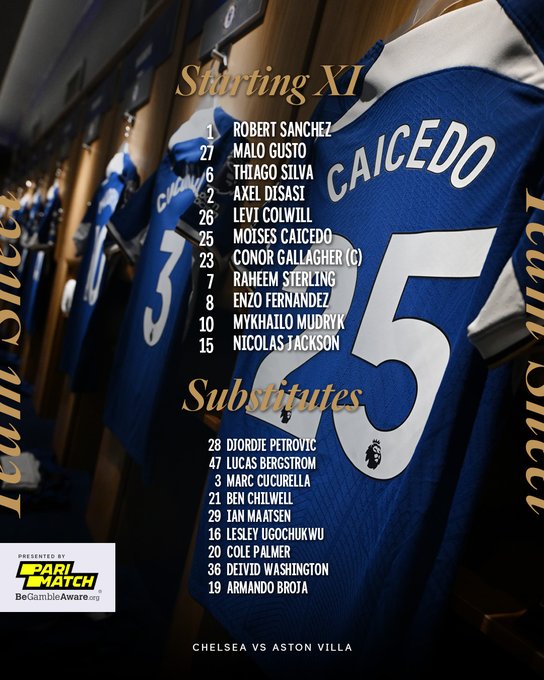 Aston Villa Confirmed Lineup: