Cardi B Warns Single Mothers Against Leaving Their Kids With Their Boyfriends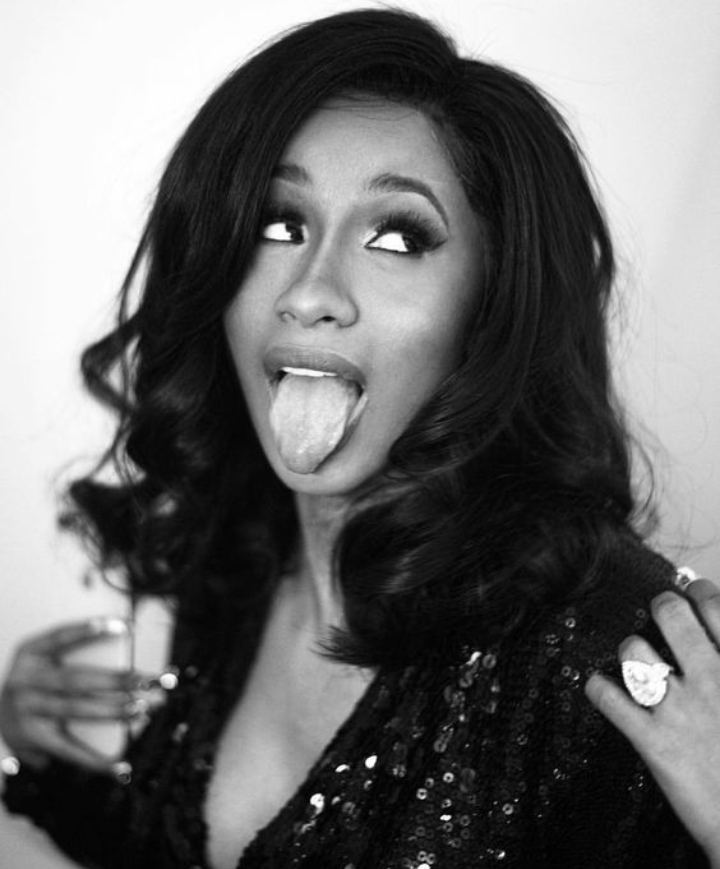 American rapper and crazy pop sensation, Cardi B, who is known for airing her exquisite views on social media no matter how fans will react, has given out her latest advice to single mothers.
It is no longer strange to hear stories of children being abused by their caregivers and singer Cardi B has shared advice on Twitter that might help curb this menace.
According to her, mothers should stop leaving their kids with their boyfriends due to the inability of getting a proper babysitter. Explaining further, she added that the devil is manipulating their minds especially when they are needy of attention.
In a subsequent tweet, Cardi added that women should learn more about their boyfriends before introducing them to the kids. 'Stop ignoring the signs', she warned.
On the microblogging site, a number of people shared their opinion on the important issue. Some of them agreed with the entertainer while others felt a mother should not have that type of boyfriend in the first place.
Kids are treasures that should definitely be protected from predators at all cost and it's up to their mothers to step up their game to stop child abuse.
Social media was recently set on frenzy as usual after a live video of international rap star Cardi B surfaced online.
The rapper had made some disturbing revelations in the video, which triggered off a chain of reactions in the online community.
Leverage social media to make more money and grow your brand in 2019! Attend The Social Media Wealth Masterclass with Isaac Click here to ENROL NOW!
Follow us on Instagram
|
Advertise With Us
|
Send Us News Tips
|
Promote Your Music
Ex-BBNaija housemate, Khloe declares a man must have 3 cars & 2 houses before she marries him
Big Brother Naija star, Khloe has revealed the things a man must have before she can marry him, declaring she can never marry a broke man.
The reality star recounts her discussion with her girlfriends where she declared that she will never marry a broke man.
She took to her social media to confirm the declaration, disclosing any man that she will marry must have at least 3 cars, 2 houses and 2 stable businesses before he can make the list for consideration.
Khloe wrote:
So last night at dinner I was having a conversation with the girls and I said I can't MARRY a broke man that doesn't have at least 3 cars , 2 houses and 2 stable businesses …. so it got online and people are insulting me … 1. That's my wish not yours
2. I repeat I'm not bringing a child into this world if my husband and me are not financially stable
3. It's me that know what I went through growing up and I don't wish that for my children.
4. I have half of this things , so why should I go lower
5. It's none of your gaddam business what I wish for …. /
/
/
"A PERSON WHO SETTLE FOR CRUMBS CANT UNDERSTAND THE MENTALITY OF SOMEONE WHO WANT THE WHOLE CAKE "
………….. "I LEARNT TO BE OK WITH THE FACT THAT IM NOT EVERYONE AND I NEVER WANT TO BE "
Ladies are quick to judge but deep down you want that life but it's obvious you don't think you can get it or you deserve it so you settle for less … I'm already a working lady so why should I on earth settle for less …. men will curse me cos they don't work hard enough to acquire this things or they know they can't come close to achieving this things in 100 years to come AND that's none of my life business … keep your proverty and low thinking to yourself
Some said does my father has all this things , no darlingThat's enough reason why my husband should have a lot so your broke kids won't say same thing to them in future … My life, My rules , My wishes .
Lord help me . AMEN
See the post;
Leverage social media to make more money and grow your brand in 2019! Attend The Social Media Wealth Masterclass with Isaac Click here to ENROL NOW!
Follow us on Instagram
|
Advertise With Us
|
Send Us News Tips
|
Promote Your Music