Bus Driver Apologizes and Seeks Forgiveness After Train/BRT Crash in Ikeja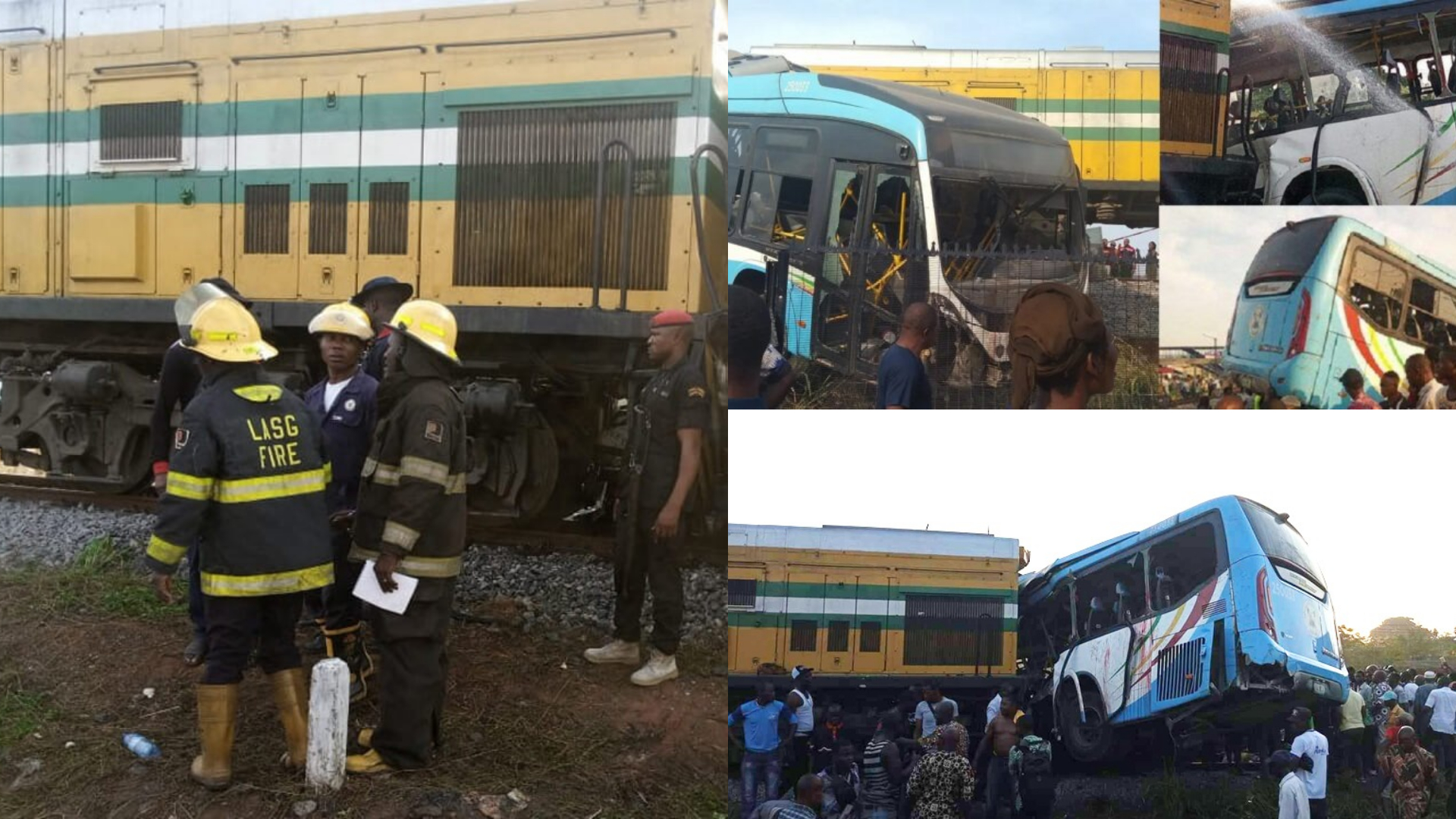 The driver of a Lagos State Government staff bus that collided with a moving train, Train/BRT crash, in the Ikeja area on Thursday has appealed for forgiveness from the accident victims.
One of the survivors of the Train/BRT crash, identified only as Titilayo, stated in an interview with newsmen that they pleaded with the bus driver to wait for the train to pass, but he refused.
Another survivor claimed that the driver, 44-year-old Oluwaseun Osinbajo, was wearing earphones while driving and ignored the warnings of flag officers at the rail line.
While seven people have been confirmed dead, and others injured in the accident are receiving treatment at the Lagos State University Teaching Hospital, reports indicate that the driver has been transferred to the State Criminal Intelligence and Investigations Department.
The driver, who is an employee of the Lagos State Ministry of Transport, has claimed that a mechanical fault in the bus caused the collision, and he has shared his version of events leading up to the crash.
"It was not my fault. How could I have ignored warning signs? The bus had a mechanical fault. It is a pity this has happened. I beg everyone affected to please forgive me in the name of God." The Vanguard newspaper quoted him as saying.
Meanwhile, the presidential candidate of the Labour Party, Peter Obi, has commiserated with families of victims involved in a Lagos State Government staff bus that collided with a moving train on Thursday morning.
He commiserated with the families of the victims via his Twitter handle on Thursday.
The presidential candidate described the incidents as heartbreaking and urged relevant agencies and authorities to stand up to their responsibilities.