Burna Boy threatens songwriter, Ceezamilli "Let Corona catch you before I do"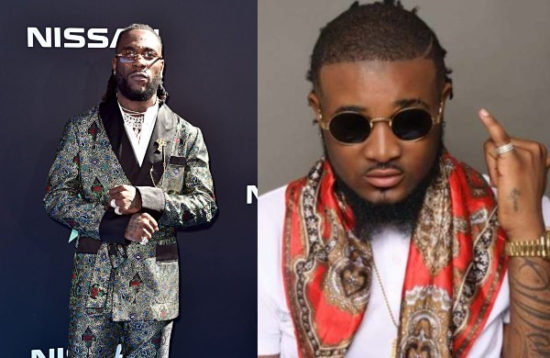 Burna Boy has sent out a threat to songwriter, Ceezamilli after he revealed that he vibed about 50-60% of his hit song "On the Low".
The disclosure came after Burna Boy claimed he has never had help writing his songs except for one time with Peruzzi.
Ceezamilli, however, countered Burna Boy's claim as he recounted how he vibed 50-60% of "On The Low" which made it to his last studio album "African Giant".
The songwriter who admitted that Burna Boy changed some of the words on the song, disclosed that the recording for the song was made by Kel P for another artiste who had not voiced on it at that time.
Burna Boy who reacted to Ceezamilli's disclosure, however, issued a threat. He wrote in now-deleted tweet;
When called out over his threat, the "African Giant" crooner apologized but insisted that Ceezamilli deserves few slaps.
Burna Boy tweeted;
School closed? Get access to Complete Secondary School Education (JSS1-SS3) CLICK HERE!
Follow us on Instagram
|
Advertise With Us
|
Promote Your Music