Brother Beats Up Pregnant Sister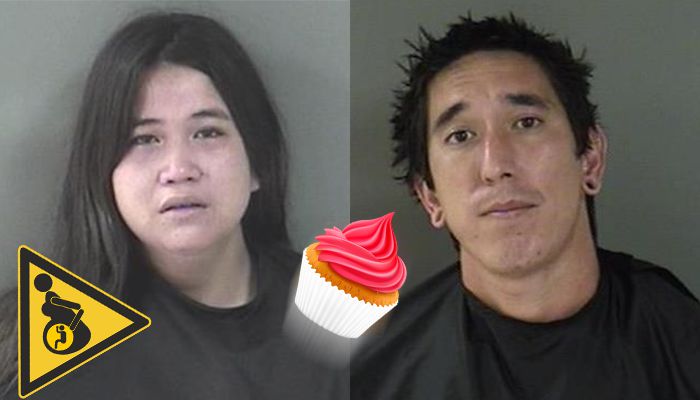 Pregnant 24-year-old, Latanya E. Daugherty threw a cupcake at her 30-year-old brother, Eddie Robert who allegedly retaliated with blows to her stomach and smearing frosting on her hair, at their Florida residence.
An Officer arrived at the scene after he received an alert of an incident, once he arrived he saw Latanya, upset and crying with blue frosting in her hair and stated she and Eddie got into an argument over who should discipline her child, the argument grew increasingly tense and in a fit of rage, Latanya threw frosted cupcakes at her brother.
Her brother enraged by the assault of sugary treats slapped Latanya in her head with his hand and arm, kicked her stomach aware of her pregnancy. Latanya began to throw items at her brother, Eddie threw items back at her.
Eddie stated that he smeared frosting off himself and smeared it on his sister's hair, he also confirmed to the officer Bryan that he kicked his sister in the stomach. Their mother Lisa A Daugherty, witnessed the entire incident and confirmed the statements by both of her children.
Latanya E. Daugherty was charged for misdemeanor battery domestic violence, she was held in Indian County River Jail, until she posted her $1,000 bond. Eddie Robert Yaddow was arrested and charged with a felony aggravated battery, he is still incarcerated in Indian River County Jail with a $10,000 bond.