Brazil Had The Dreams, Croatia The Luck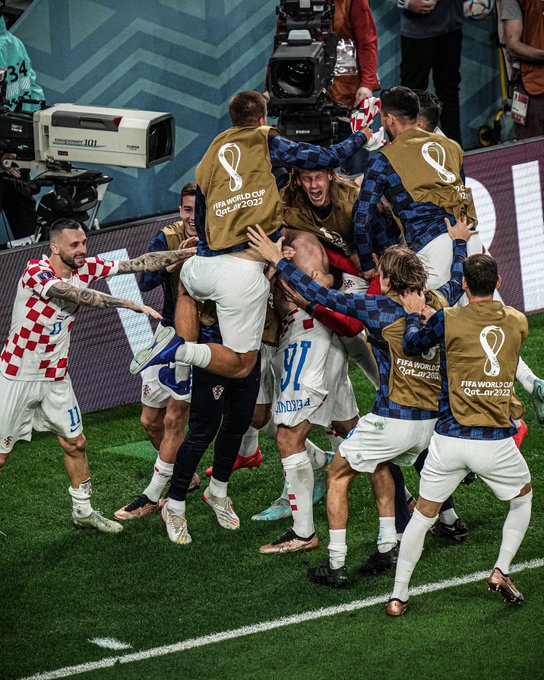 What a game it was between Brazil and Croatia to decide who goes on into the World Cup Semi Final. It had all the narratives heading into the match with Brazil standing as favorites for the tournament, their squad raved about as the most balanced in the tournament together with France's.
But as football has always shown, it isn't always about the potential of the team nor the style of play, but one factor that decides everything in life; luck.
Croatia had the luck on their side heading into the game. They stayed strong, compact as a defensive unit, managed an even ball possession against a high flying Brazil team and even forced the game into extra time against whatever odds the outside world may have given them.
For a given fact, Croatia weren't the best side in the tournament so far, but one thing that cannot be denied is the fact they sure knew how to win a game when the odds were stacked against them.
It was like a repeat of the game against Japan for Croatia while playing Brazil, as just like in the previous match, they fell to a goal down when Paris Saint Germain forward man, Neymar scaled through the Croatia defense to slot in what was presumably the winner for Brazil at first half of the extra time.
For the Croatian team, it was substitute, Bruno Petkovic who became the villain to Brazil fans who after Neymar's goal started to dream of world cup glory even before the final whistle went.
As the fate of the penalty result goes, Croatia leading by a 4-2 penalty count are through to the Semi-Final to face the winners of Argentina/Netherlands.
Does a similar fate await the coming two; Argentina particularly?