Bobrisky admits missing ex-bestie Tonto Dikeh, reflects on their fallen-out friendship.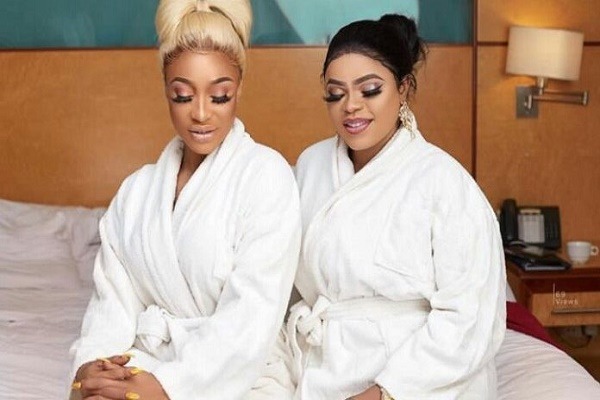 Renowned Nigerian crossdresser, Idris Olanrewaju Okuneye, popularly known as Bobrisky, recently revealed that he misses his ex-bestie, Tonto Dikeh, after their friendship ended two years ago due to alleged wrongdoings on both sides.
Bobrisky expressed his sentiments during a recent episode of Toke Moments, where he reminisced about the actress being like a big sister and adviser who stood by him.
According to Bobrisky, Tonto Dikeh was the only person who supported him when he was an up-and-coming crossdresser.
He stated that just two months after their fallout, he started missing her presence in his life. Bobrisky appreciated Tonto Dikeh for not being judgmental and not caring about what people said about them.
Bobrisky and Tonto Dikeh were friends for five years, but their hot-tempered and impatient personalities led to unresolved issues that eventually caused their friendship to crash.
Bobrisky admitted that he had exercised patience for some time, but eventually could no longer continue doing so.
The crossdresser's statement about missing Tonto Dikeh has stirred up interest among their fans and followers, who have been curious about the status of their relationship since their fallout. Many have expressed hopes for a reconciliation between the two celebrities.
Swipe to watch the video below;
In other news, Paris Saint-German defender, Achraf Hakimi left his wife, Hiba Abouk, empty-handed and without any alimony following a divorce application she filed over allegations of infidelity.
She approached the court to seek the dissolution of their marriage and demanded half the football star's property in divorce settlement, however, it was discovered that he had no assets.
Hakimi had registered all his properties and assets under his mother, Sadia Mouth's name, so legally, he is not worth a dime on paper.
When Abouk, 36, took her 24-year-old husband to court, she expected to get an equal share of his €70 million upon separation, but she was informed that documents showed his assets all belong to his mum.