Blac Chyna's 18 Year Old Boyfriend Reveals Why They Have Sex without Condom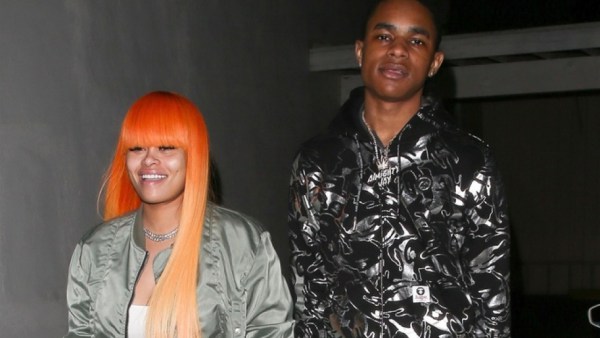 The 18-year-old lover of 29-year-old reality television star, Blac Chyna, has revealed the reason why he and his girlfriend have sex without condoms.
The 18-year-old musician, Almighty Jay, spoke about his relationship with the Kardashian baby mama for the first time in a recent interview. Jay did not shy away from disclosing explicit details about the nature of the sexual life between the former exotic dancer and himself.
Here's what Jay had to say about having sex with Chyna:
'I'm all the way in raw. I don't wear rubbers my n*gga. Who does that shi*? I wouldn't f*ck a b*tch I wouldn't want to get pregnant.'
Jay also revealed that he met Chyna on Christian dating site, Christian Mingle.
✅Enjoy Complete Primary & Secondary Education Online CLICK HERE!💃
PASS WAEC, BECE, POST-UME, COMMON ENTRANCE IN 1 SITTING🙌