Google I/O 2021Biggest Take-aways: Android 12 and More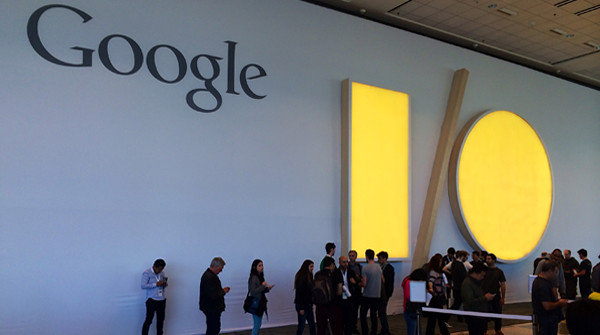 The annual developer conference, I/O, organized by the tech giant Google moved online this year die to lockdown restrictions. Google still served a bunch of cool new stuff the company has been working on. The theme for this year's conference is "Being helpful in moments that matter".
The event took of with the mantra "Building a more helpful Google for everyone". Announcements on relevant updates from the company is of interest to developers, online workplaces and tech enthusiasts.
Starting of, Google introduced the latest canvas for Google Meet. Google Meet is the company's online conferencing application. It is used with a google account. The new developments will help users better navigate the site for their conferencing needs.
Research
The compute infrastructure at the company help advance Machine Learning and Computer Vision processes. Google announced its new generators of TPUs which can produced 1 exaflop with one pod. Think of this as the combined computing power of 10 million laptops (better than custom-built supercomputer). The new TPUs are powered by v4 chips, hence its name TPU v4. The pods are operating at nearly 90 % carbon free. Google mentioned that it would make dozens of them available at its data centers. The company announced that its cloud users will benefit from the services later in the year.
Google is expanding its efforts to make computers communicate better with humans. That is why they developed a natural language understanding model, LaMDA. LaMDA is a language model for dialogue applications. The model could continue the conversation without any retraining and is designed to converse with anyone on any topic. For now the company stated it is only text based.
Google opened a new state of the art Quantum AI campus with its first quantum data center and quantum processor chip fabrication facilities. Picture of inside the laboratory.
Two years ago at Google I/O, the company announced Auto-Delete, which encourages users to have their activity data automatically and continuously deleted. The company has since made Auto-Delete the default for all new Google Accounts. It stated that after 18 months the company automatically delete user's activity data. This is unless you tell them to do it sooner. The development is now active for over 2 billion accounts on Google.
Project Starline, is an invention using high-resolution cameras and custom-built depth sensors to capture shape and appearance of user from multiple perspectives. Then it fuses them together to create an extremely detailed, real-time 3D model.
Moonshots
The tech giant boasted about being the first major company to become carbon neutral in 2007. "We were the first to match our operations with 100% renewable energy in 2017, and we've been doing it ever since. Last year we eliminated our entire carbon legacy. Our next ambition is our biggest yet: operating on carbon free energy by the year 2030" as announced by the company.
The company also announced their other plans. It is applying it's Cloud AI with novel drilling techniques and fiber optic sensing to deliver geothermal power in more places. Mentioning that it will be starting in it's Nevada data centers next year.
Another plan is on building it's new campus to the highest sustainability standards. The buildings will feature a first-of-its-kind dragonscale solar skin, equipped with 90,000 silver solar panels and the capacity to generate nearly 7 megawatts after it is constructed. "They will house the largest geothermal pile system in North America to help heat buildings in the winter and cool them in the summer" as announced.
Other Consumer-focused Developments
Google's WearOS is also collaborating with Samsung's Tizen wearable operating systems. This will bring about a better platform for developers. Apps developed on the combined platform will be available in Playstore.
Android 12 is now better. Google announced it's latest approach to design called Material You. The OS in public beta phase, showed improved Android 12 OS with cool privacy features.
Google Lens and Google Maps were not left out at I/O, as cool updates have been added to them.
👉Enjoy Full Access to Complete Primary & Secondary Education Online Here👈
😎PASS WAEC, JAMB-UTME, NECO, BECE IN 1 SITTING. GUARANTEED HERE💯