'My Biggest Fear Against Parker'- Anthony Joshua Opens Up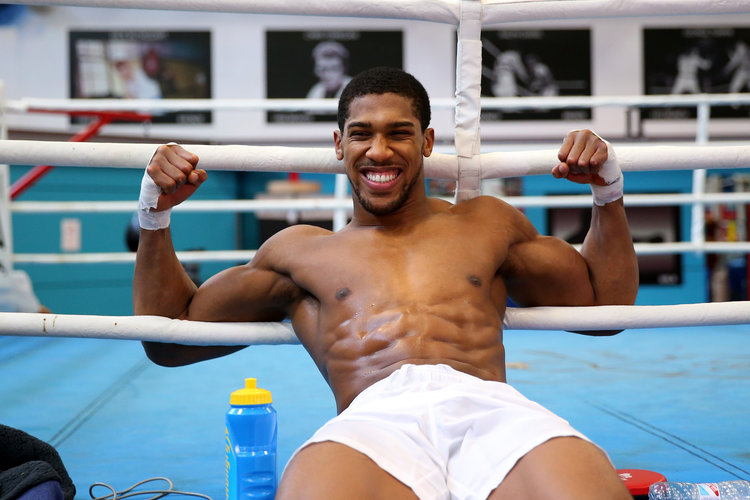 Nigerian-born British boxer, Anthony Joshua, has disclosed his fear ahead of the fight with Joseph Parker, TOPNAIJA.NG has learnt.
Joshua and Parkers are set to take to the ring in a week's time.
While Joshua will put his WBA and IBF titles on the line, Parker will be defending his WBO when the two come to blows at the Cardiff Principality Stadium next Saturday.
Joshua has not fought since his victory over Wladimir Klitschko in April last year.
The fight is expected to be a sell-out, with Joshua touted as the pre-fight favourite.
However, Joshua has admitted that he is feeling a little nervous about facing Parker.
He told Sky Sports, "In boxing, losing is the one thing you are nervous about.
"Nobody wants their '0' to go. You don't plan on getting beat, in every other sport you can lose and bounce back."
Asked if it 'Is that [losing] what scares you?' the heavyweight champion answered, "Yeah, because it is the sport we are in.
"Losing doesn't define you though, it's how you move forward that defines you. You have to know where you are going.
"When I look at heavyweight boxing, you look at [Wladimir] Klitschko and he wanted to be a three-time heavyweight champion of the world, he lost and came back – If I lost, I'd dust myself off and go again.
"It would show people's mindset if they discredited everything I had done up until that point because of one defeat."
DOWNLOAD TOPNAIJA NEWS APP
Share your story with us: Whatsapp:
+2349032253648
|
Telegram
|
Promote Your Music
Enjoy Complete Primary & Secondary Education Online CLICK HERE!