Benzema Picks FIFA World Cup Team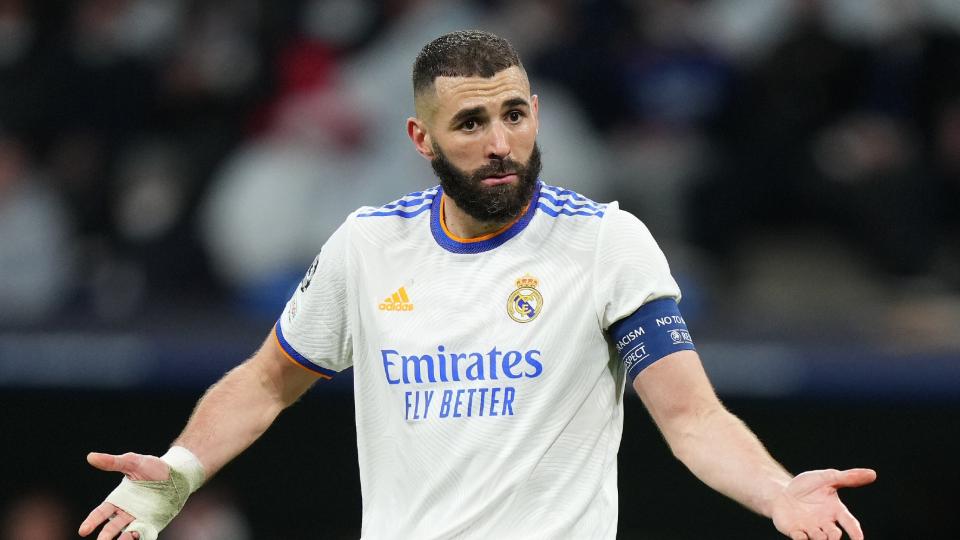 The Qatar FIFA World Cup is days upon us despite so many media rows on the tournament, and for Real Madrid striker, Karim Benzema, he is most definitely looking forward to it.
The Frenchman ahead of the tournament's commencement has chosen his alternative winning team for the competition, picking South American teams of Brazil and Argentina as favorites ahead of other teams.
Brazil, Argentina, France, and Spain are the four top contenders to win the Qatar 2022 FIFA World Cup, according to Real Madrid striker Karim Benzema.
Additionally, Benzema affirmed that he is healthy and prepared to play for France at the 2018 World Cup.
On November 20, the hosts Qatar will play Ecuador, and on November 21, England will play Iran in the opening match of the 2022 World Cup.
Before joining the France team next week, Benzema said to Téléfoot on Sunday, "I'm fit and present."
The France international said, "Vini Jr. & Rodrygo's Brazil the major favorite? ", when asked who he believed to be the favorites for the Qatar 2022 World Cup. They are a favorite, just like Argentina, Spain, and France naturally are.
On Tuesday, November 22, France's opening encounter of the competition will be against Australia.
On November 26 they will also play Denmark, and on November 30 Tunisia.