Benin Republic Court orders Sunday Igboho to remain in detention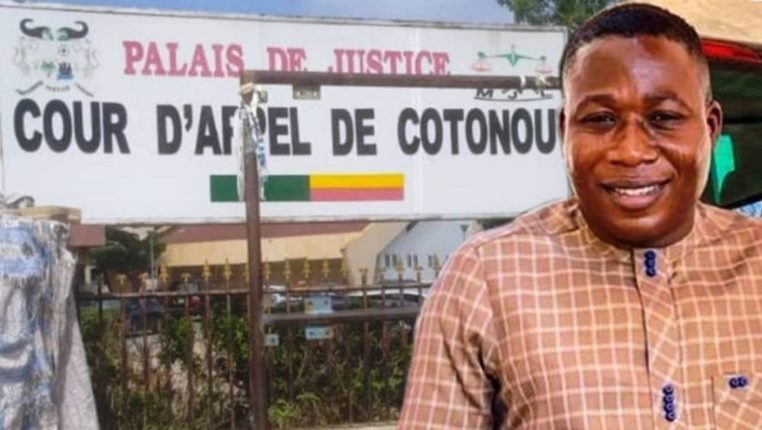 DOWNLOAD MP3 HERE
Cour De'Appel De Cotonou has ordered Yoruba Nation activist, Sunday Adeyemo aka Sunday Igboho to remain in police custody awaiting additional investigation.
Igboho was returned to prison cell following a 13-hour hearing, which ended around 11:20 pm on Monday.
The case was heard behind closed doors as the court restricted attendance to lawyers, wife of Igboho, Ropo; and a couple of others.
Reporters and Igboho's supporters who flooded the court in their huge numbers were denied access.
Details of the judgment are sketchy as of the time this report was filed.
Nigerian Government had accused the activist of arms trafficking, stirring violence to sabotage public peace, agitating for secession and also sought his extradition.
Sunday Igboho and his wife, Ropo, were apprehended at the Cardinal Bernardin International Airport, Cotonou, on Monday, July 19; 2021 while trying to catch a flight to Germany.
Meanwhile, Ropo, who is a German citizen, was set free by the court on Thursday while Igboho returned to custody of Brigade Criminelle in Cotonou.
The Yoruba Nation agitator was placed on the wanted list on July 1 by the Department of State Services (DSS) after its operatives raided his home in Ibadan, killing two of his aides. They apprehended 12 others during the operation.
The lawyer had said, "When he left Nigeria, he took the backdoor into Benin. It was at the airport that security operatives stopped him that he was on the watchlist. He didn't go against any law in Benin Republic. They didn't find any Beninese passport on him. He had a Nigerian passport with a German residency card. He needed no visa at that point.
"He was arrested because of Nigeria's request, and there is no proof to show that he is a criminal."
👉Enjoy Full Access to Complete Primary & Secondary Education Online Here👈
😎PASS WAEC, JAMB-UTME, NECO, BECE IN 1 SITTING. GUARANTEED HERE💯