Beautiful Photos Of A Nigerian Bride Who Didn't Wear Makeup On Her Wedding Day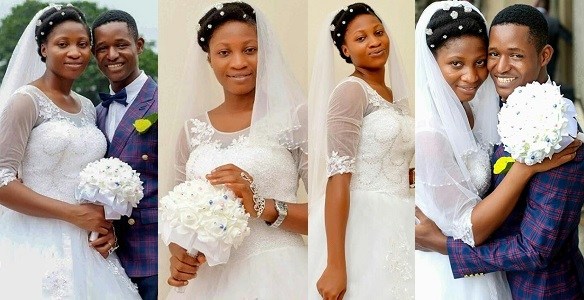 Beautiful Photos Of A Nigerian Bride Who Didn't Wear Makeup On Her Wedding Day
Meet Chizy, a beautiful Nigerian bride who looked absolutely stunning without no make-up or jewelry to mark her special day.
The beautiful bride, Chizzy and her husband Sammy got married last December and in the pictures posted by their wedding photographer, she is seen without an ounce of makeup.makeup.
She does look beautiful, Yeah?
See more photos below;