Barcelona to steal Arsenal star following Gavi injury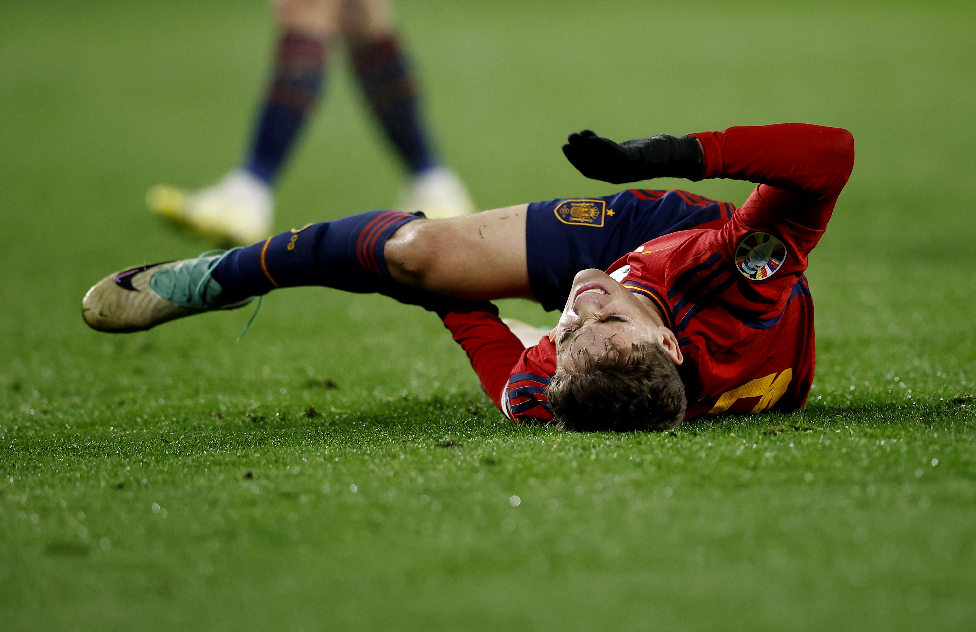 Catalan giants, Barcelona eye Arsenal midfielder after 19-year-old star, Gavi picks up season ending injury.
In the wake of Gavi's unfortunate injury sidelining him for potentially nine months, Barcelona has set its sights on a temporary replacement, reportedly eyeing Arsenal's midfielder, Jorginho, to fill the void.
Following Barcelona's confirmation of Gavi's surgical requirement due to a knee injury sustained during Spain's Euro 2024 qualifying win against Georgia, the Catalan club is said to be considering a move for the Gunners' seasoned midfielder, as per sources from ESPN.
The 19-year-old Gavi faces a significant recovery period after suffering a complete tear of the anterior cruciate ligament, coupled with an injury to the lateral meniscus, prompting Barcelona to seek cover for his absence.
The report suggests Barcelona's interest in securing the 31-year-old Jorginho on a free transfer in the upcoming January window, with Arsenal reportedly open to offers, having hinted at willingness to negotiate during the summer transfer period.
Jorginho, who made a noteworthy shift from Chelsea to Arsenal for £12 million in the previous January transfer window, played a pivotal role in Arsenal's pursuit of the title last season, narrowly missing out to Manchester City in the race.
The Italian midfielder has witnessed a reduction in playtime this season following Declan Rice's high-profile arrival, costing the Gunners a staggering £105 million from West Ham.
With five out of his 12 appearances this term coming off the bench, Jorginho might view the prospect of testing his skills in Spain positively.
Arsenal's manager, Mikel Arteta, previously expressed admiration for Jorginho after the team's 2-2 draw against Tottenham Hotspur in September.
Despite an error leading to Tottenham's second goal, Arteta lauded the Euro 2020 winner, stating,
"What happened is I love him and we love him. Errors are part of football. They're allowed to make errors because they play and we don't play.

"For us it's really easy, but if there is someone who is willing to help the team and do the most of it, it's Jorgi. We are all with him."