Awilo Longomba ft. Yemi Alade – Rihanna
TopNaija.ng brings you music legend Awilo Longomba's long anticipated single titled "Rihanna"; featuring Africa's championing diva Yemi Alade.
"Rihanna" is a massive soukous banger with a solid ear-worm hook. The Congolese icon blatantly flirt with Mama Africa comparing her to Barbadian singer Rihanna, over a VTek crafted Coupé-Décalé influenced instrumentation tailored to have everyone on the dance-floor within seconds. Awilo's collaboration with Yemi Alade comes after P-Square aided "Enemy Solo", which was also produced by VTek. Awilo Longomba will be having a busy year, releasing music videos and new singles. Nonetheless; stream, download, buy, share, enjoy and dance to "Rihanna"!
AD: WAEC SUCCESS GUARANTEED! Gain access to FREE PAST QUESTIONS AND ANSWERS of WASSCE [CLICK HERE]

Follow us on Instagram | Advertise With Us | Send Us News Tips | Promote Your Music

Buhari signs executive order to tackle open defecation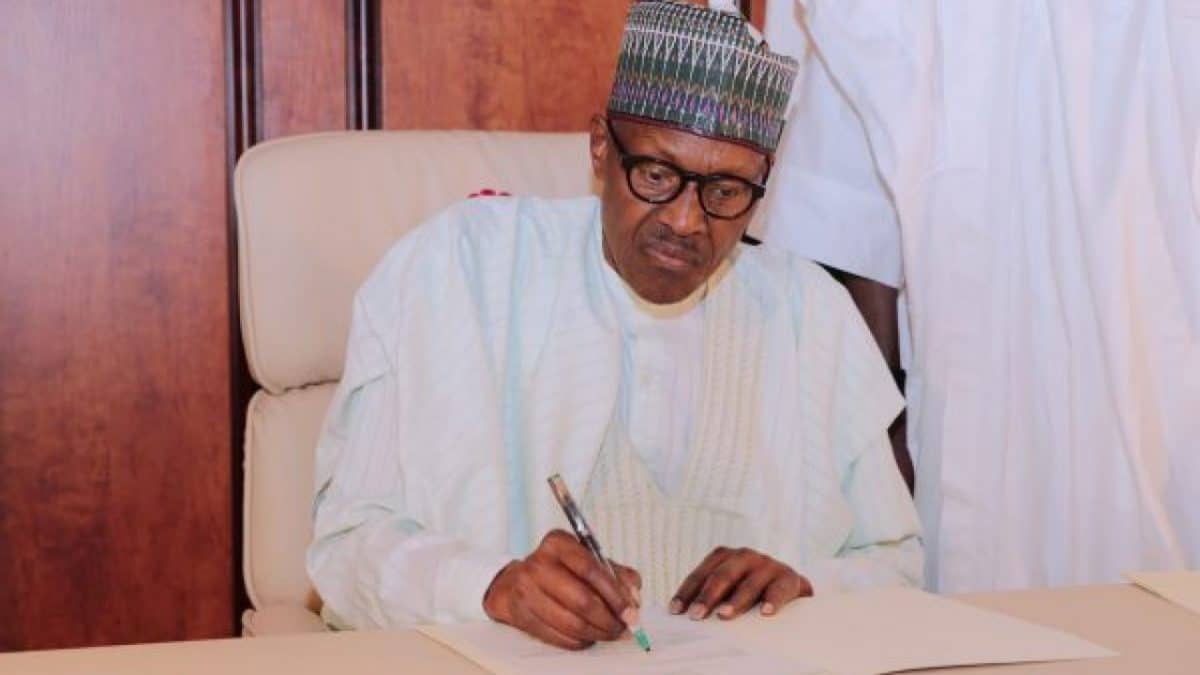 President Muhammadu Buhari signed Executive Order 009 entitled, 'The Open Defecation-Free Nigeria by 2025 and Other Related Matters Order' into law on Wednesday, November 20th.
Nigeria is currently ranked second amongst the nations in the world with the highest number of people practising open defecation estimated at over 46 million people.
Executive Order 009 came into being to tackle this.
The Order declares as follows:
That by this Order, Nigeria is committed to being open defecation free by 2025.

That the National Open Defecation Free (ODF) Roadmap developed by the Federal Ministry of Water Resources with support from other key sector players across Nigeria be put into effect.

a. There is established in the Federal Ministry of Water Resources a National Secretariat called "Clean Nigeria Campaign Secretariat."

b. The Secretariat is authorized on behalf of the President to implement this Order by ensuring that all public places including schools, hotels, fuel stations, places of worship, market places, hospitals and offices have accessible toilets and latrines within their premises.

All Ministries, Departments and Agencies (MDAs) of government shall cooperate with the Clean Nigeria Campaign Secretariat.

The National Assembly and the State Houses of Assembly shall enact legislation on the practice of open defecation with appropriate sanctions and penalties.

All development projects shall include construction of sanitation facilities as an integral part of the approval and implementation process.

The Secretariat shall terminate when Nigeria is declared Open Defecation Free.

All enforcement authorities are hereby directed to diligently collaborate with the Federal Ministry of Water Resources in implementing this Order.
This Executive Order takes effect from Wednesday, November 20, 2019.
AD: WAEC SUCCESS GUARANTEED! Gain access to FREE PAST QUESTIONS AND ANSWERS of WASSCE [CLICK HERE]

Follow us on Instagram | Advertise With Us | Send Us News Tips | Promote Your Music