Austin Peter: biography, age, family, net worth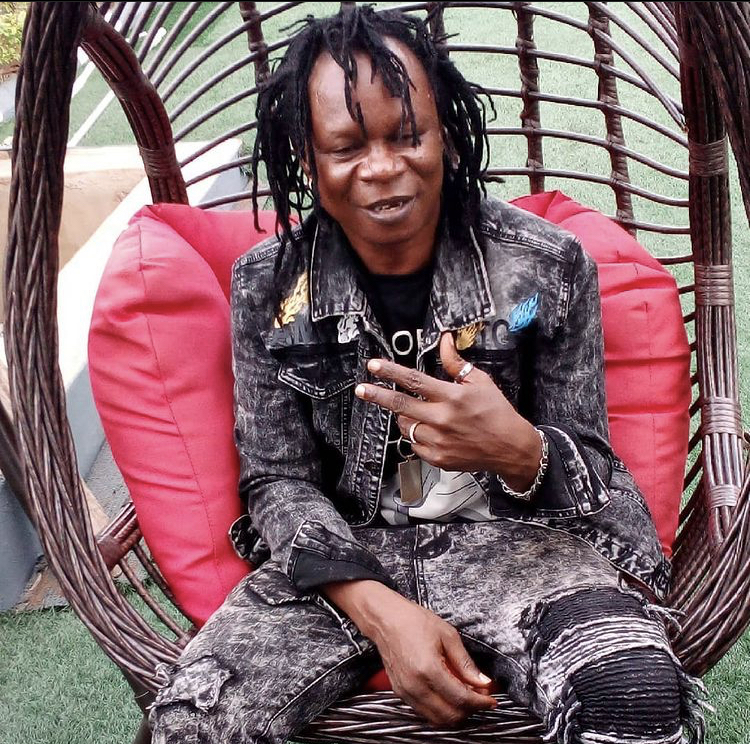 All you need to know about Austin Peter popularly known as King Wadada Let's take a look at his Biography, Nationality, Career, Age, Net worth, Family.
ABOUT
Austin Peter, is a Nigerian reggae musician, singer, and songwriter.
EARLY LIFE
King Wadada was born on 6 August 1975 in Urhonigbe, in the Orhionmwon local government area of Edo State in Nigeria.
EDUCATION
Austin Peter attended Niger College, Benin city before deciding to pursue muisical has his career.
CAREER
King Wadada started as a struggling musician who also worked part-time at the domestic airport in Lagos and as a cobbler; he was the first cobbler to operate under the bridge at Ikeja, Lagos. funding his music career from the proceeds of his craft
He attended Niger College, Benin city before deciding to pursue muisic fully.
With a 16-track album titled "Original", reggae master and award-winning singer, composer, producer and multi instrumentalist, King Wadada is easily a name to reckon with in the industry when gospel and root rock reggae is involved. His most ardent track – Holy, holy, holy, holy alleluya was almost like a national gospel anthem. 
Within the short period of his entrance into the music scene, he introduced his own brand of Reggae music called "Ntambala root rock reggae" which means African Spiritual Reggae Music and featured prominently in several concerts and festivals at both National and International Levels including- 2004 September, Live performance with Wyclef.
Jean at the Guiness International Concert, Shell Club Port-Harcourt and 2006 Celebration alongside Lucky Dube, Femi Anikulapokuti e.t.c.
In 2016 he signed a deal with Eno Records in Italy together with Nigeria Dancehall artists, like Sidney Leo a.k.a Supreme Leo,NaXis DG, Eberechi and many other top charts musicians from Italy.
In 2017 he signed a distribution deal with VPAL music record label, a parent label to world known best reggae industry revently managed by the Nigerian popular veteran Reggae singer and multtiple award winner Kingsley Eno Osagie aka Winning Ja.
King Wadada suddenly disappeared from the Nigerian music scene for over ten years but suddenly reappeared in Lagos in 2018 during the Lagos Reggae Festival where he performed brilliantly with his band members. When asked where he had been and what he has been up to, he stated that he had been in the wilderness, referring to  South Africa, Addis's Ababa, Ethiopia and Nigeria because, according to him, he sees the face of the Most High God in those places.
FAMILY
Austin Peter has been married to Evelyn, for 23 years and they have three children and they are happily married.
PERSONAL LIFE
The reggae artist advised other musicians in a recent interview to start using their talents to inform and educate the public on the current situations in the country and their implications if not corrected.
ACHIEVEMENT
King Wadada was signed to Miracle Day Music. He won the Kora Awards as Africa's best reggae artist of the year in 2010.
— National Encomium Magazine (Amen Award) as the Best Reggae Artist for the year 2000/2002.
— 2010 All African Music Awards (KORA) for best reggae artist on the African continent.
— Best Spiritual Music (NMA) Nigeria Music Award London 2005.
— Celebrity Award 2013 celebrating Nigeria (CN).
NET WORTH
Austin Peter net worth is not available.
😎PASS WAEC, JAMB-UTME, NECO, BECE IN 1 SITTING. GUARANTEED HERE💯
WIZKID: A LOOK INTO THE SUPERSTAR'S LOVE LIFE