Atalanta Manager On Ademola Lookman and Hot Form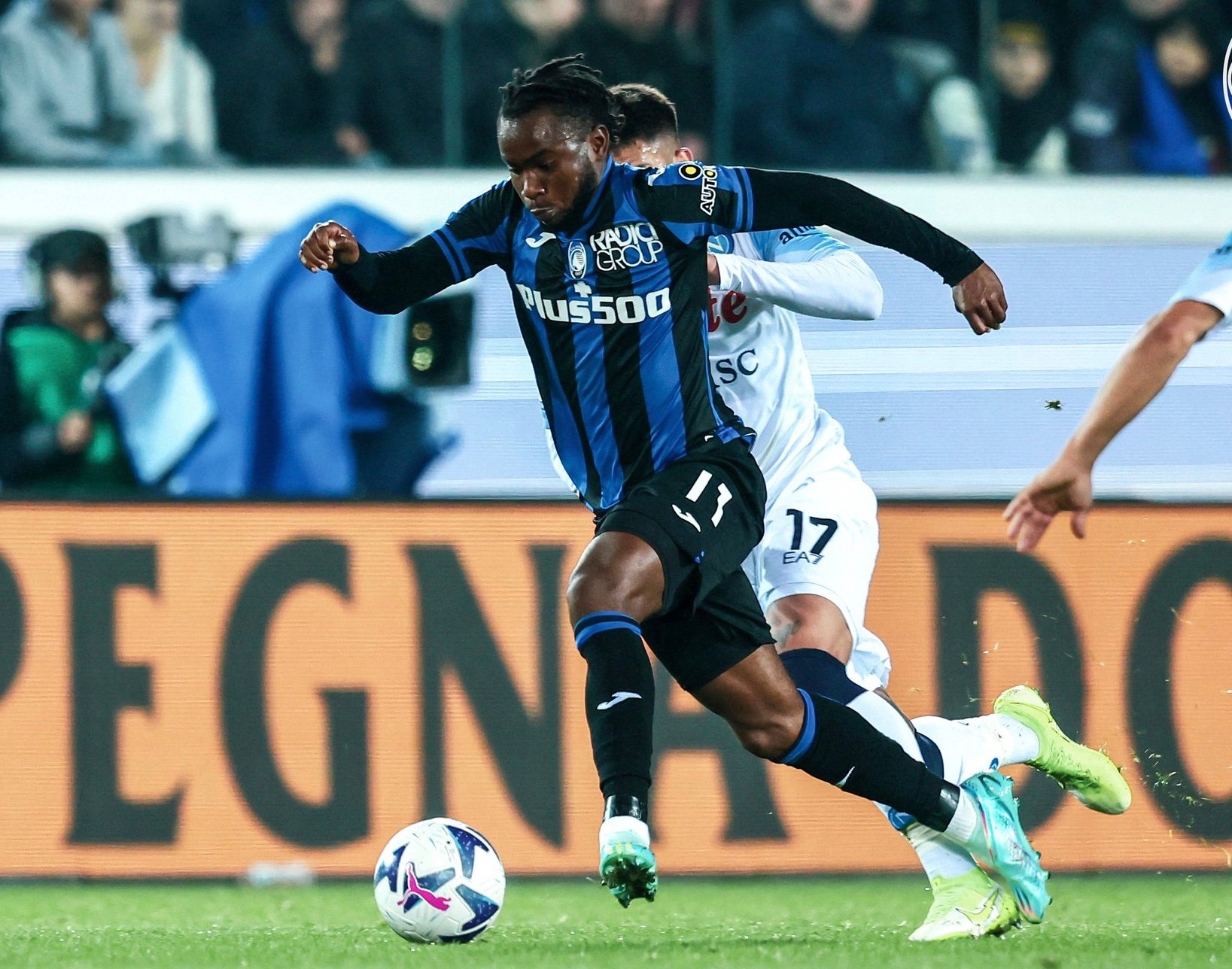 This season for some reason, compared to the previous season has worked out well for a lot of Nigerian internationals in the football scene, particularly when it comes to Ademola Lookman at Atalanta, Victor Osimhen at Napoli and Alex Iwobi at Everton.
Both sets of players have improved their games greatly this season to turn things around for themselves after enduring some difficult times last season.
For Ademola Lookman, it has been quite an interesting one after his stint at Leicester City last season ended up proving a difficult and disappointing one to force the Premier League club not to make permanent his loan spell under manager, Brendan Rodgers.
It turned out it was a positivity from a disappointment as the Super Eagles star has seen his star rise to become an influential member of the Atalanta team, when he faced off against Napoli on Saturday night, in what can be regarded as a 'Super Eagles derby' that featured Lookman against Osimhen.
Gian Piero Gasperini, the manager of Atalanta, praised Ademola Lookman after the winger once again shone in Saturday night's 2-1 loss to Napoli at home.
In the fiercely contested battle, Lookman converted from the penalty spot to extend his amazing scoring streak for La Dea.
Early in the game, Victor Osimhen, a member of his international squad, handled the ball inside the box and fired it into the goal.
Lookman has now scored five goals for Atalanta in his previous six league games.
"Lookman is doing really well and I really like Hoglund. I am very satisfied with how these lads are doing," Gasperini told DAZN.
The Nigerian moved to Atalanta from Bundesliga club, RB Leipzig last summer.