Aregbesola's supporters blast Oyetola over alleged slur moves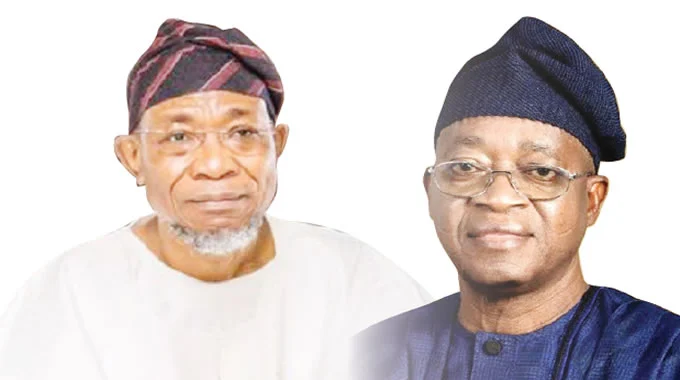 Supporters of former governor of Osun State, Ogbeni Rauf Aregbesola, on Monday called out Governor Adegboyega Oyetola's administration to backup its claim that some individuals were out to embark on smear movement against the present governor and his government.
The APC fraction supporting the ex-governor, in a statement released by its Publicity Secretary, Biodun Agboola, said the smear campaign allegation was unfounded, saying the administration is being hunted by its shadow.
It was earlier reported that the governor's Chief Press Secretary, Ismail Omipidan, had raised the alarm, saying some people were out to slur Oyetola's reputation and achievements recorded by his administration.
But the factional APC in its statement, said, "The case of The Osun Masterminds group is just the latest of such groups, faceless individuals and members of the cabinet that have been assigned to attack and blackmail the former governor, Rauf Aregbesola.
"Virtually, every programme that earned our party accolades and made it an unbeatable one has been denigrated and diminished by the governor.
"How then can such a governor come out now to allege any plot against his administration?"
Oyetola was sworn in to office on November 27, 2018. On 22nd of March, 2019, the Election tribunal sitting in Abuja declared that the APC and its candidate, Gboyega Oyetola, were not validly returned.