Apply: International Photography Grant For Supporting Visual Project Of The Artist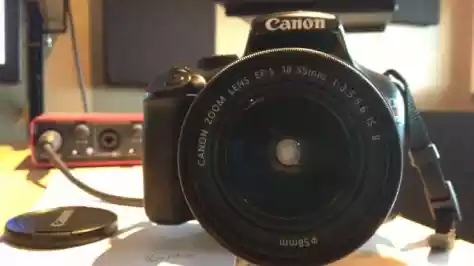 Topnaija.ng can confirm that the International Photography Magazine has announced a grant entitled "International Photography Grant", the most inspirational photographic idea to support visual project of the artist. It is an non-profit initiative run by International Photography Magazine.
International Photography Grant is a platform that allows applicant to gain experience and enter the world of professional photography. Artists have the opportunity to push their careers forward and be recognized by art galleries, curators, media, and cultural institutions from all over the world.
Their idea is to evoke artistic activities. Together, they create space to take creative initiatives and promote new trends in photography. They strive to inspire participants to improve their photographic skills and develop their vision. They believe that each participant has potential and talent waiting to be discovered.
Prizes
Applicant will receive $1000.
All finalists will receive Certificates of Achievement.
Categories
Applicant can add their photos to five different categories with different specializations. Each edition of their competition has different specializations. In the 2019 edition, applicant can submit their work in the following categories:
Creative
Documentary
Landscape
Portrait
Travel
Eligibility Criteria
Photographers age 18+ from any country may apply for this Grant.
There is no application fee, it's Free to Enter grant.
By entering the Competition, applicants agree and acknowledge that the International Photography Grant is permitted to receive their registration data.
International Photography Grant may publish any material applicant submit, post, upload, email or otherwise transmit to it or to the website at its sole discretion and it shall be entitled to make additions or deletions to any such material prior to publication.
Any image submitted to the competition may be used by the International Photography Grant, and its media partners, for marketing and promotional purposes of the competition only. Applicants hereby grant the International Photography Grant a non-exclusive, irrevocable license in each Entry throughout the world in all media for any use in connection with the competition.
All finalists will be published online via given website.
Application Requirements
Up to 10 images in 1 project
Applicant can submit only 1 project
Description of their project with minimum fifty (50) words in English
Files should be as JPG with 1100 pixels wide
Watermarks, borders or signatures on their entry are not allowed.
How to Apply
Interested applicants can apply only online via given website.
For more information, please visit http://internationalphotogrant.com/page/about