APC in chaos over Wike, Tinubu romance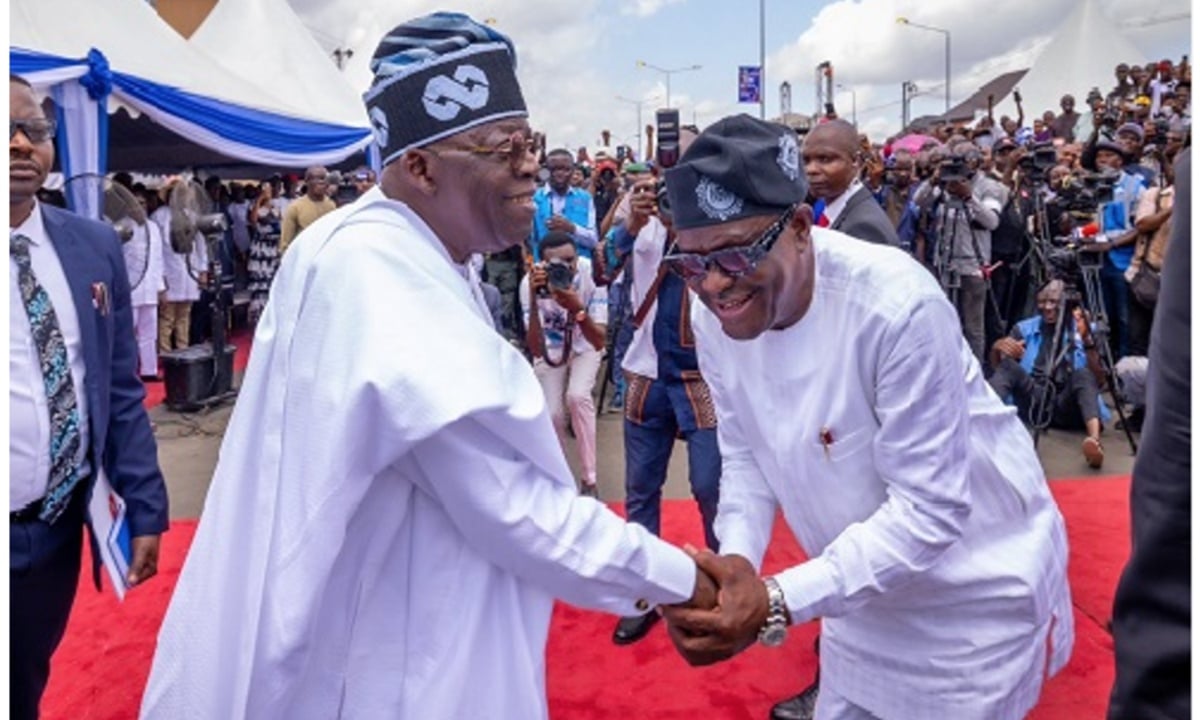 The All Progressives Congress (APC) in Rivers State is reportedly experiencing unease over the apparent friendship between the state Governor, Nyesom Wike, and the party's hierarchy, especially the President-elect, Bola Tinubu.
This development has caused concern among APC members ahead of Tinubu's inauguration as President and his formation of a cabinet within six months. Despite being a member of the Peoples Democratic Party (PDP), Wike is said to have worked for the national ruling party during the 2023 presidential election. This has fueled rumors that he will soon join the APC.
Prior to the May 2022 presidential primary election of the PDP, Wike was considered the most loyal and influential leader in the party. During the voting at the convention held in Abuja, he committed himself to support whoever emerged as the party's presidential candidate. However, after the primary, he joined forces with four other governors to form what was later known as the G5, which had a long-running battle with the PDP's national body and the elected presidential candidate, Alhaji Atiku Abubakar.
According to TopNaija's findings, Wike's recent invitation of Tinubu to commission projects in the state has further intensified the concerns of APC members. They see the governor's actions as a scheme to be appointed a minister after his tenure ends on May 29. However, Chibuike Amaechi, a former governor of the state and an APC chieftain who came second during the party's presidential election in June 2022, has been conspicuously absent during Tinubu's visits to Rivers State, either as a presidential candidate or as the President-elect.
A former Spokesman for the defunct new Peoples Democratic Party (nPDP) and APC chieftain in the South South, Chief Eze Chukwuemeka Eze, commented on the situation, describing Wike as a confused and drowning politician seeking anything to hold onto for survival. Eze said that anybody worrying about Wike and his politics had no serious task to do. He added that both he and Amaechi, along with other members of his political family, had passed the stage of attaching their fate to any human being, and it would be an insult for Wike to determine their political future.