Alex Iwobi Faces The Brunt Of Everton Fans After Defeat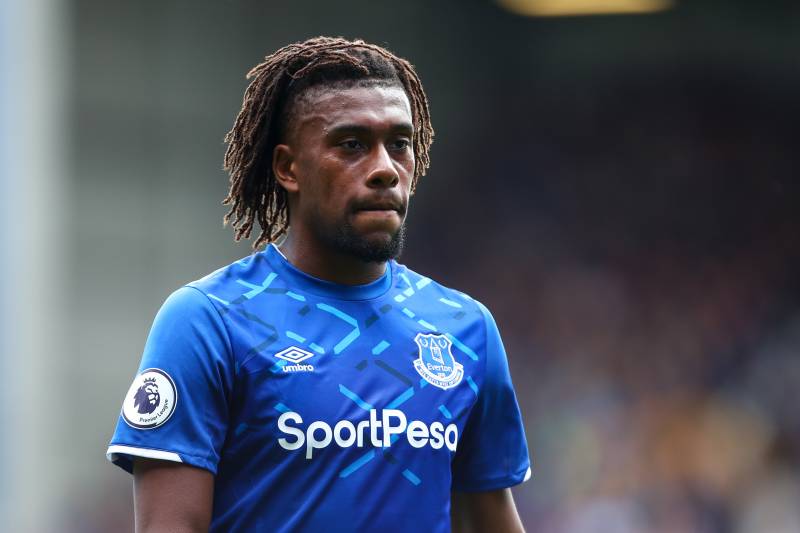 It may have been an act of kindness, gifting a fan a match worn jersey, but Alex Iwobi soon realized he might have bite more than he could chew when an angry Everton fan reacted negatively.
It all seemed Everton were back on track this season after boasting a strong defense in the early start to the season that opponents found hard to penetrate let alone score, but after a round of games, it seemed the Everton the football world had come to know returned without anyone's surprise.
The results the Merseyside side was garnering early on started slipping away, with defeats creeping in and becoming quite consistent much to the fury of the Toffees fandom.
Saturday match against newly promoted side, AFC Bournemouth seemed to be the last draw the Everton fans could take after a resounding 3-0 defeat in a replay of the Carabao cup 3rd round, forced fans to express aggrieved feelings.
One man to suffer the brunt of the fans was Super Eagles star, Alex Iwobi whose gesture to the fans at full time was met by angry Scousers.
The shirt that Nigerian international Alex Iwobi flung to Everton fans following their 3-0 loss to Bournemouth on Saturday was returned to him by incensed fans.
Iwobi was one of the Everton players to approach the other end and threw his shirt into the crowd before having it returned a short while later.
After seeing their team lose to Bournemouth 3-0, Everton supporters could no longer contain their rage and let it out on Frank Lampard and his teammates.
After a heated argument between the Toffees fans and club captain Seamus Coleman, police and match officials arrived to settle the situation.
After the final whistle, the Everton manager, Frank Lampard was spotted removing his goalie Jordan Pickford from the pitch.
In the span of four days, Bournemouth defeated Everton twice, once in the Premier League and once in the Carabao Cup, knocking them into the relegation zone.