Alec Baldwin to be exonerated after killing cinematographer on movie set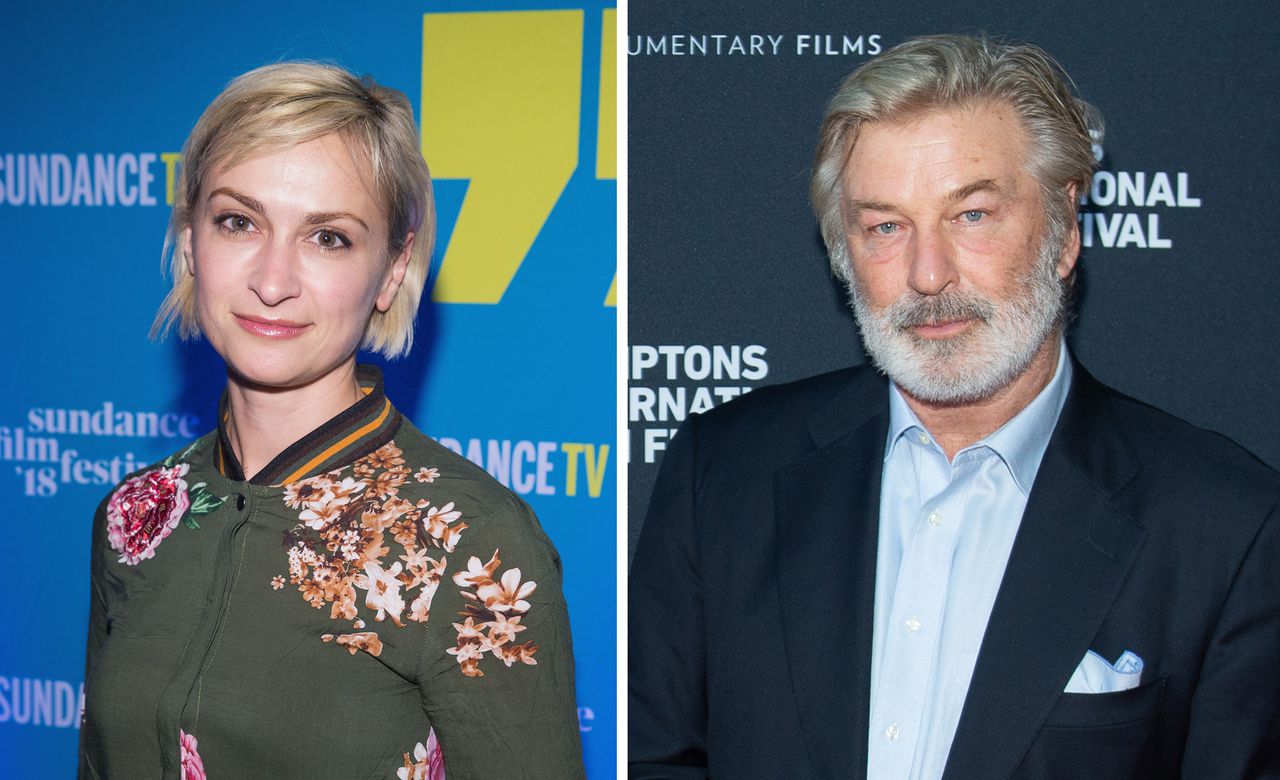 The heartbroken father of now late cinematographer, Halyna Hutchins who was shot by Hollywood Actor, Alec Baldwin during a movie set, has said the actor shouldn't be blamed for her death.
On October 21, 2021, Baldwin, who is also a producer of the movie, was filming on the set of the upcoming film Rust at the Bonanza Creek Ranch in Santa Fe, New Mexico, when he discharged a prop firearm, killing cinematographer Halyna Hutchins and injuring director Joel Souza.
Immediately after the incident, Hutchins was transported to the University of New Mexico Hospital in Albuquerque via helicopter; Souza was transported by ambulance to Christus St. Vincent Regional Medical Center in Santa Fe. Hutchins later died from her injuries at the hospital.
Speaking for the first time since the tragedy, Anatoly Androsovych said the blame lay instead with the movie armoury team who handed the actor a loaded revolver gun.
Before Baldwin used the gun he was told the gun was 'cold'.

Anatoly, a Ukrainian told The Sun on Sunday, October 24: "We still can't believe Halyna is dead and her mother is going out of her mind with grief.
"But I don't hold Alec Baldwin responsible — it is the responsibility of the props people who handle the guns."
Anatoly said Baldwin had been in touch with Hutchins' husband Matthew, a Harvard Law School graduate.
Speaking about Matthew and Halyna's nine-year-old son Andros, Anatoly said: "The little boy has been very badly affected — he is lost without his mother.
"Matt will decide if legal action is going to be taken."
In March 2011, Baldwin donated $1 million to the New York Philharmonic (on whose board he served), and $500,000 to the Roundabout Theatre Company, where he has performed plays in New York. In recent years, his foundation has donated bookstore gift certificates to Long Island libraries to support literacy programs.
😎PASS WAEC, JAMB-UTME, NECO, BECE IN 1 SITTING. GUARANTEED HERE💯
WIZKID: A LOOK INTO THE SUPERSTAR'S LOVE LIFE